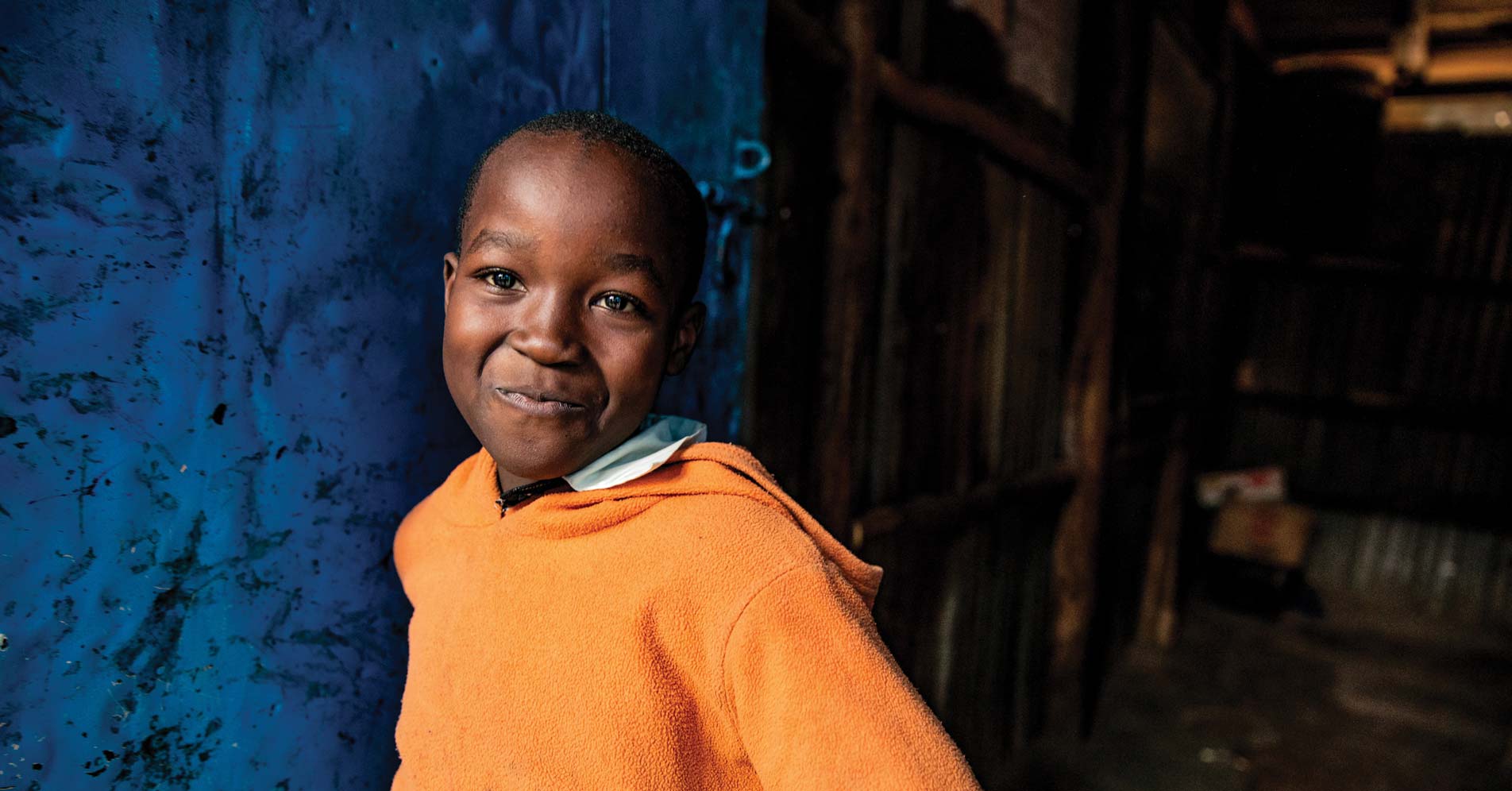 ---
In the midst of these unprecedented times, it can be easy to get caught up in the negativity; to feel helpless as the entire world is turned upside down around us while we're confined to our homes.
---
At Seeds of Change, we've faced disruption and disappointment as well. Some of our favorite and most successful fundraisers – at which we get to interact with our dedicated supporters and share important project updates – have been canceled or postponed indefinitely. We were forced to cancel our annual Mission Hope trip for the safety of everyone involved, an unfortunate but necessary decision that was not made lightly. And, most importantly, we've been concerned about our friends and partners overseas as the pandemic continues to wreak havoc in every corner of the world.
---
We may feel helpless, but we are not.
---
Challenging times have a way of creating opportunities to bring hope to those who need it most. Despite the many difficulties we're all facing and the uncertainty that lies ahead, Seeds of Change has been able to come together with individuals at home and abroad to spread some positivity and goodwill in the face of crisis.
---
Making a difference on the frontlines
---
First came a local opportunity in Sioux Falls.
---
After using his husband's 3D printer to make facemask ear-saver strips for a neighbor in early April, Mitchell Olson was inundated with requests to make more. The strips help a great deal for individuals required to wear masks all day, as they extend the mask's elastic straps away from one's ears to relieve pain and discomfort. The product has a simple design but requires substantial time and resources to print.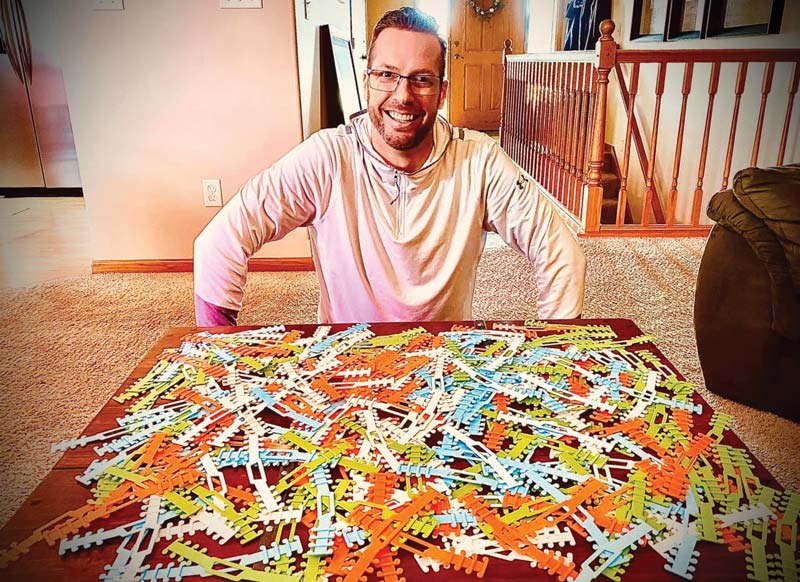 ---
That's where Seeds of Change was able to step in. Although we and all of the Mission Hope participants were devastated by the cancellation of this year's service trip, we are extremely grateful for the ability to reallocate some of those funds and benefit frontline workers here at home by funding Olson's facemask extender project.
---
"The devices alleviate pain and pressure for the critical workers in our communities," said Olson. "We were thrilled to be able to help them in some small way with the support from Seeds of Change."
---
More than 17,000 strips have been printed and distributed to individuals in Sioux Falls and surrounding communities to date.
---
Food for Change
---
There's no doubt about it – many of us are tired of the monotony of quarantining at home. But while these circumstances are certainly not ideal, we must not take for granted how blessed we are to have access to basic resources, comforts, and amenities that millions around the world are lacking.
---
Fortunately, Seeds of Change has been able to work with some of our incredible partner organizations to ease the strain of stay-at-home orders for hundreds of families in need.
---
AsOne Ministries, a Seeds of Change partner, works with communities in Uganda to eliminate poverty through holistic community development. However, their mission, like ours, has been interrupted by the impact of COVID-19, causing them to pivot in order to meet more immediate needs in their project areas.
---
With a country-wide lockdown in place, food scarcity has quickly become a pervasive problem in rural Uganda. Many casual workers and day laborers have been forced to stay home, nearly halting the economic activity of the country and leaving many families unable to obtain daily meals. AsOne was able to provide relief to hundreds of families with a food security campaign in early April, but a three-week extension of the lockdown on April 14 exacerbated the issue even further.
---
That's when AsOne partnered with us to launch "Food for Change," an online campaign to raise another $10,000 dollars in order to provide 700 families in rural Uganda with enough meals and hygiene products to last through 2.5 additional weeks of lockdown.
---
In just a week, "Food for Change" was able to raise more than $5,000, which was matched by Seeds of Change to distribute more than 850 food packages to feed more than 4,000 Ugandans. The pandemic has certainly shaken the world, but this campaign helped to prove that it has not squandered people's compassion or generosity.
---
"Early on in this crisis, I heard it said that this moment in history presents an opportunity to fortify communities of love and care for our neighbors," said Andrew DeVaney, AsOne Founder and CEO. "In this present moment, we must lead in a way that reduces fear and increases hope. In the simplest yet most profound ways, Seeds of Change, AsOne, and a community of great people showed what it truly means to love our neighbor as ourselves when they needed it most."
---
Nairobi food distribution
---
The people of Kenya are facing great difficulties in the face of COVID-19 as well, especially in the vulnerable slum communities in the heart of Nairobi. Poor sanitation and overcrowding make physical distancing nearly impossible, and a strict nationwide curfew has been violently enforced by the police.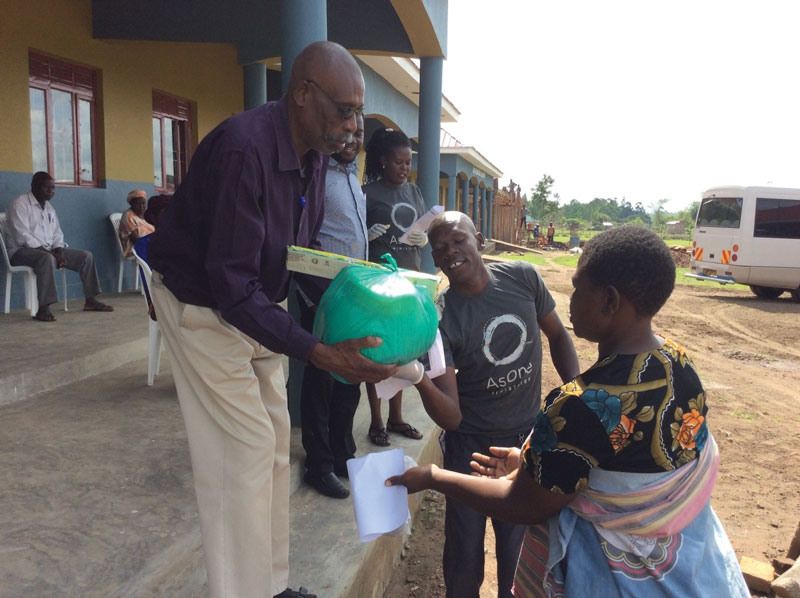 ---
The movement restrictions have left many individuals wondering where they will get their next meal, causing desperation and, at times, sheer panic. In fact, a food distribution organized by a well-wisher in the Kibera slum on April 10 turned to chaos when a stampede occurred, leaving several injured and two dead.
---
Light Up Hope, a Seeds of Change partner organization that works to pave a path out of poverty for orphans and other impoverished Kenyans, came to us with a great opportunity to take action. Since January of this year, we have been in collaboration to implement a feeding program at Waterlink Primary and provide staff salaries at Gifted Prince Primary, two schools in the Nairobi slums. However, with Kenya's schools no longer in session, these programs were put on hold.
---
Thanks to Light Up Hope and their team on the ground in Kenya, Seeds of Change will sponsor food packages for all 343 students from the two schools in May. Each package contains flour, porridge, cooking oil, sugar, and soap for the students to take home to their families for the month. Due to the unpredictable nature of the pandemic, we hope to provide these packages for as many months as they are needed.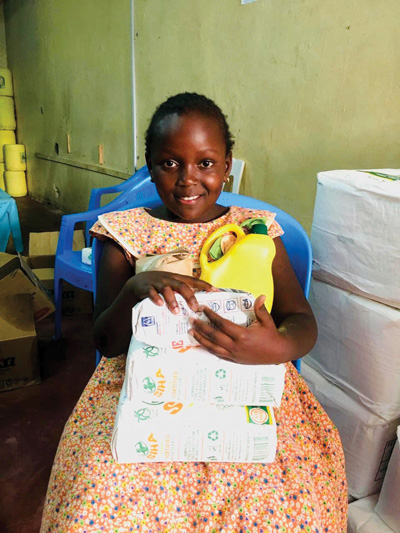 ---
COVID-19 may be keeping us apart physically, but we have never seen such an outpouring of compassion and kindness, or so much effort to come together for the good of others. We are beyond grateful for the continued funding, prayers, and kind words from our incredible supporters, giving us a glimpse of the hope that will sprout from the wreckage when this storm passes.
---
Let us not become weary in doing good, for at the proper time we will reap a harvest if we do not give up. –Galatians 6:9
---