---
The heart of POET's mission is to be good stewards of the Earth. Every day, the company converts renewable resources to energy and other valuable goods and strives to do it as effectively as humanly possible.
---
That's why, at POET, every day is Earth Day. However, that doesn't stop the team from going above and beyond to celebrate Earth Day when April 22 comes around.
---
"We always strive to take our mission outside our walls, and Earth Day is a great opportunity to do that," said Joshua Shields, POET Senior Vice President of Government Affairs and Communications. "As a company, sustainability is part of our DNA, and we were proud to have so many POET team members across every location step up to do their part for their communities and the planet."
---
This year, all 33 of POET's bioprocessing facilities and corporate offices in Sioux Falls participated in Earth Day activities. Here are a just few highlights: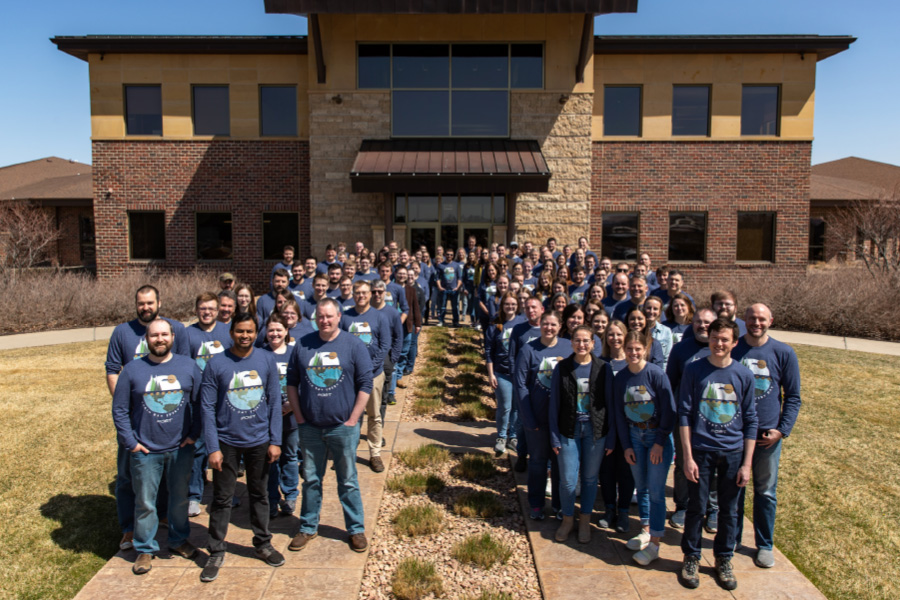 ---
South Dakota
---
POET's corporate headquarters in Sioux Falls hosted its second annual litter clean-up around the city. Over 150 team members volunteered to participate, covering parks, parts of the city bike trail, and even the interstate interchange near the POET Office.
---
POET – Hudson has an Earth Day tradition of visiting the local elementary school. Team members give a brief presentation about POET's mission of sustainability and discuss why it is important to care for the Earth. They also organize a coloring contest for students with the theme of "What Does Earth Day Mean to You?"
---
Iowa
---
In Iowa, team members from POET – Coon Rapids and POET – Corning teamed up to pick up trash along their adopted highways. POET – Ashton also held a clean-up along a local stretch of highway and picked up branches and garbage in a community park. POET – Fairbank coordinated with their county conservation board and invited other companies to help clean up a local park and plant trees.
---
Indiana
---
The team at POET – Alexandria hosted a three-day event to remove trash from county roads. At POET – Portland, every team member was given a tree to take home and plant. In the spirit of the holiday, each tree was wrapped in a reusable tote bag displaying POET's "Earth Day Every Day" logo.
---
Earth Day was established to unite people under a common goal to restore and protect the planet, which is what the team at POET does every day. A company ever-mindful of its mission, POET not only strives to be sustainable in every step of its production processes but also encourages all team members to be responsible citizens of the planet and the communities they call home. Whether through work or volunteerism, Earth Day is every day when you're at POET.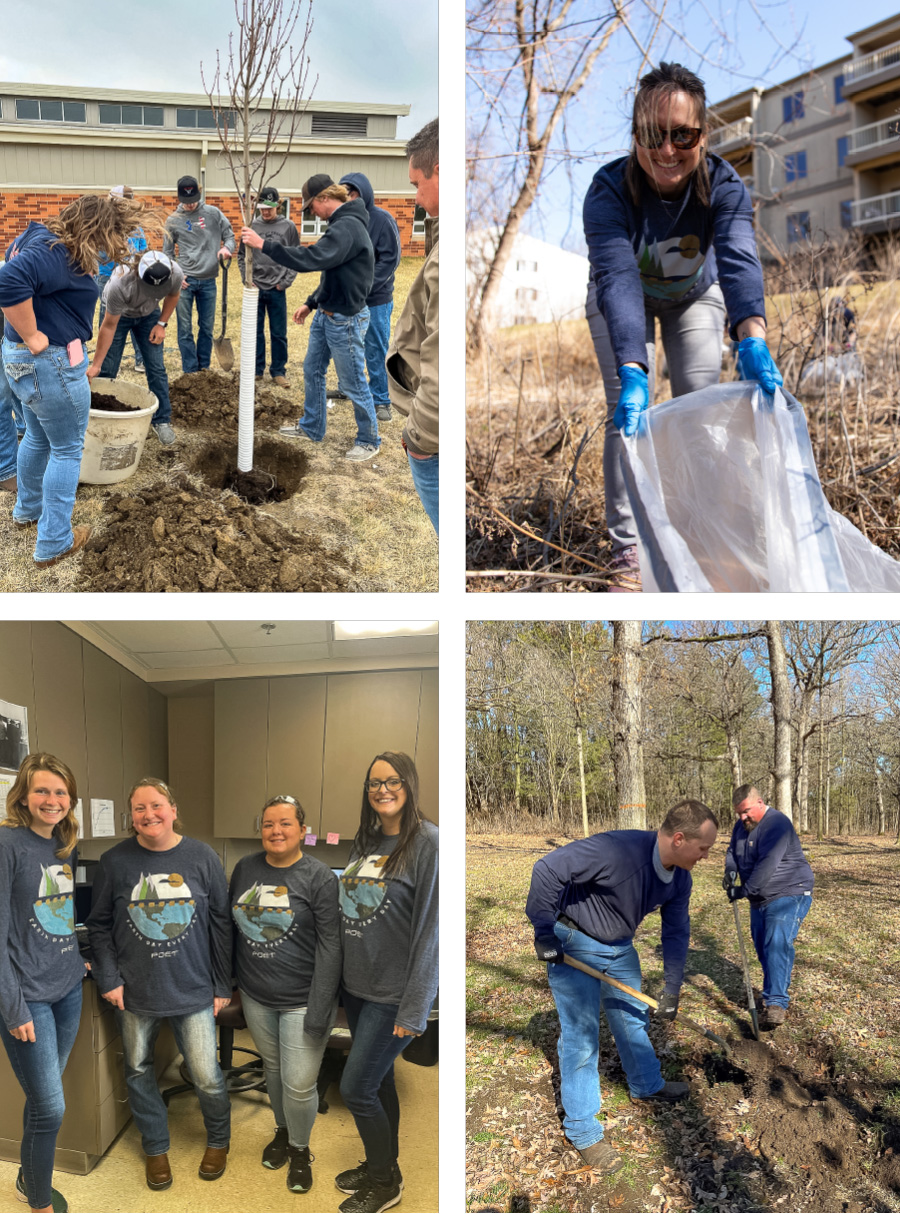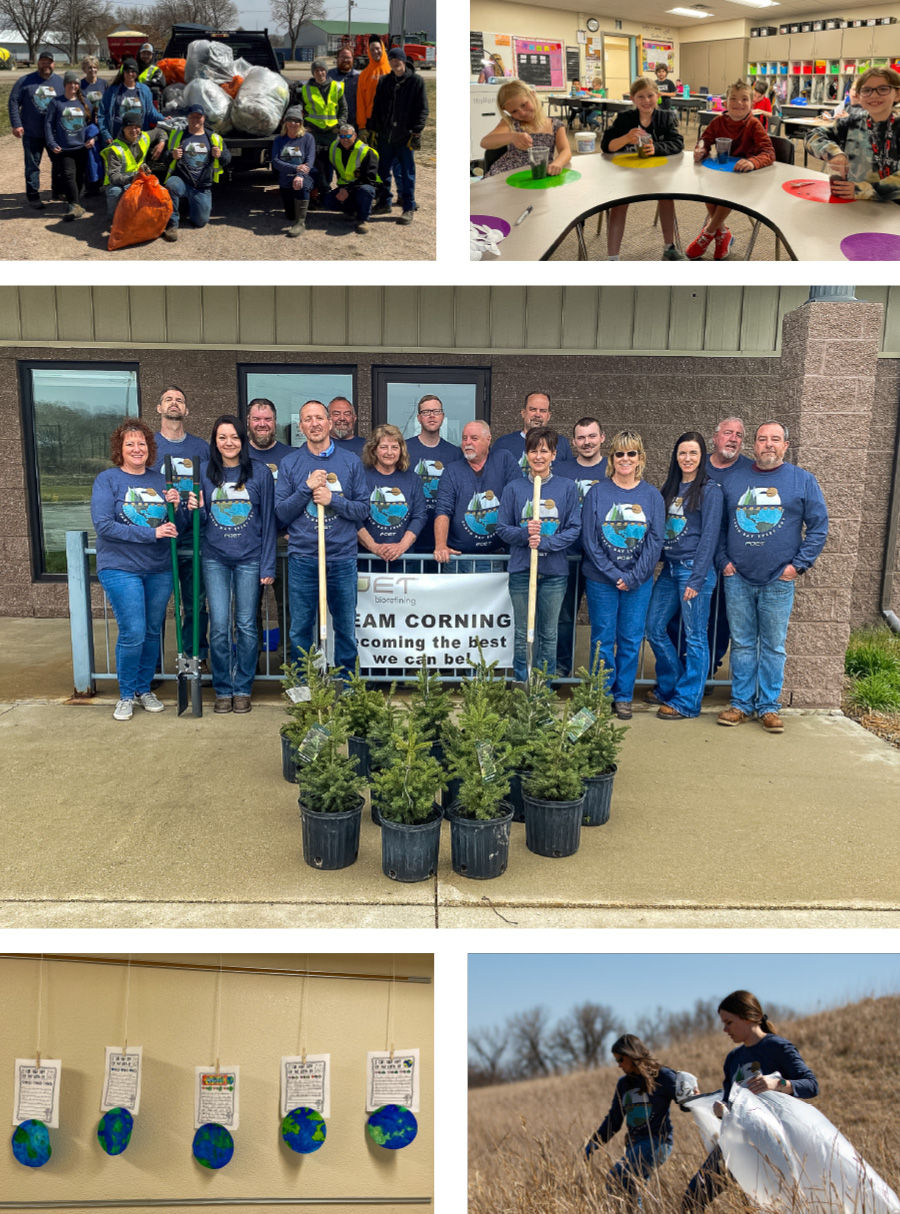 ---