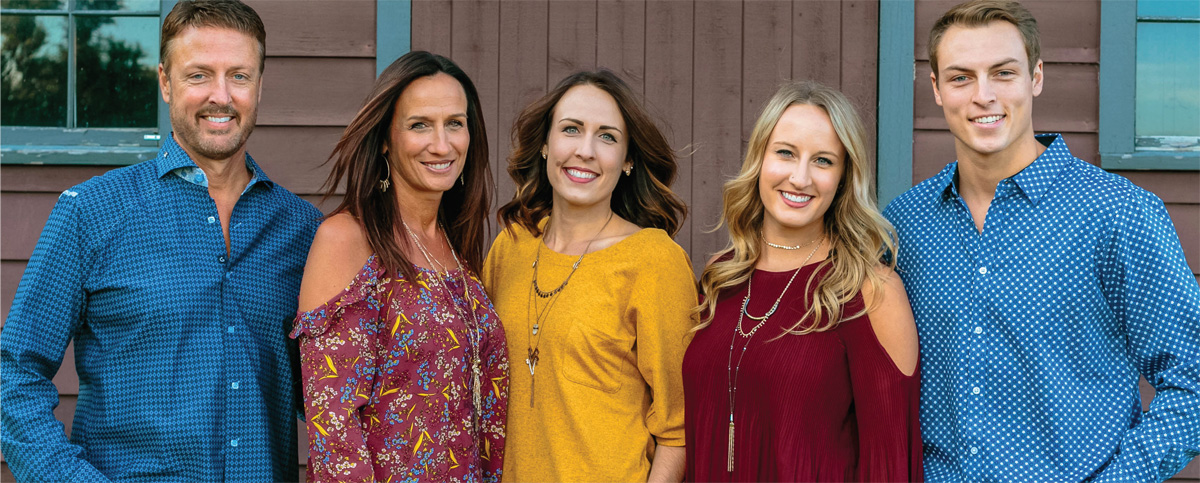 ---
Jeff Broin doesn't waver. Give him a problem, and he'll tackle it head on. Most people look at our oil-based society and see it as status quo, a cemented fact. But Jeff Broin — the founder, chairman and CEO of POET — sees how biofuels provide limitless possibilities.
---
"I can see so clearly that starch and cellulose can change nearly everything for nearly everyone on the planet," Broin says. "There are very few industries that can have as major of an impact on the world and its future. Our industry lowers the price of gasoline and protein. It cleans up our air so people can breathe better in our cities. It can stop our children from having to go to war to defend oil. Look at all the things our industry affects! POET is in a leadership role, touching the lives of everyone who walks on the planet."
---
And he's not intimidated by the challenge. In fact, he's driven by the opportunity to leave the earth a better place than he found it. "I go to work every day with the passion to change the world through the sun, soil and the seed for future generations. Failure is not an option."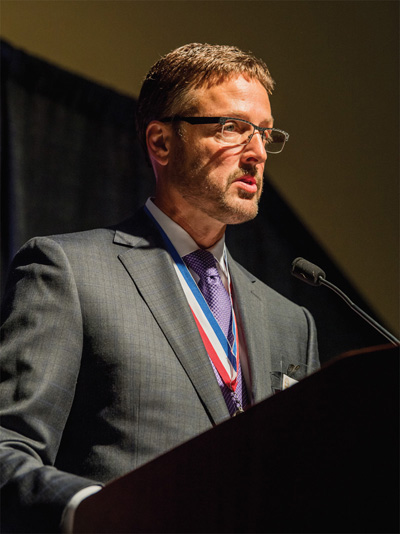 ---
Since its humble beginnings 30 years ago, Broin's relentless vision and passion have led POET from a single-plant operation in Scotland, S.D., to what it is today: the world's largest producer of biofuels, with 28 bioprocessing plants, a $6.5 billion revenue company, and a global leader in the production of renewable products.
---
Broin is often described by those close to him as tenacious, an entrepreneur and a visionary. "Jeff's conviction is unwavering," says Jeff Lautt, President and Chief Operating Officer for POET. "When a lot of people see road blocks, challenges, obstacles or adversity, they stop. But Jeff will find a way around them, over them and through them, no matter what or how long it takes."
---
When Broin was living at the Scotland plant 30 years ago (he lived there for the first six months to rebuild and later manage the plant), he wasn't concerned about changing the world. He was just trying to feed his family and keep his head up. It was a family business, and his wife, Tammie, played a role early on. She traveled with Jeff when he was buying equipment from different facilities and acted as secretary for several years. She remembers that he did what it took to get the job done. "Whenever he saw an opportunity or a challenge, he took it on. He just had perseverance," Tammie says.
---
When they bought the bankrupt ethanol plant in Scotland, Broin knew it was a substantive risk. "Our chance for success was very low," he says. "But where many had failed, we were able to succeed. And it quickly became very obvious what we could do for agriculture."
---
Since that time, Broin's vision has grown much larger from simply feeding his family to changing the world. Within the past 30 years, his ambition has expanded as he's seen the potential of agriculture to produce food, fuel and fiber. That vision has led to groundbreaking achievements both at POET and abroad, guiding the company to be the world's largest producer of biofuels and backing cellulosic biofuels endeavors and helping farmers across the globe better use the sun, soil and seed to feed their own families.
---
Despite this success, Broin returns to the theme of gratitude often — gratitude to God for his family, the team members at POET and all those who have helped him along the way. His commitment remains steadfast.
---
"We're put on earth to make a difference. It's very important for all of us to leave a better future for our children and grandchildren. I'd say that's really what drives me," Broin says.

---
REFLECTING ON 30 YEARS
---
During several recent trips, Broin had an unexpected chance to reflect on the impact biofuels has made over the past 30 years. As part of a company strategic effort, he visited several plants that he helped establish early on in his career that have numerous farmer investors. Dozens of individuals came up to him and talked about the difference biofuels have made. "We changed their lives and their neighbors' lives and their communities. It changed entire agricultural regions of the country. It was pretty cool to hear that 30 years later."
---
Biofuels have allowed many of these individuals to continue farming when they otherwise may have turned to other modes of income.
---
"I talked with a farmer yesterday. He said, 'I haven't seen you for 18 years. I saw you at your first meeting. You told me to leverage up and look at this like you're buying a farm not a pick-up. I did, we made a huge investment, and it's changed our lives.' He said, 'You changed my life.'"
---
As Broin reflects on the past 30 years, he's quick to state that the work has been far from easy. POET has encountered challenges on several fronts, from raising capital for plant start-ups, to major challenges on the political front, to fighting misinformation from Big Oil. That's one of the reasons he led the formation of the biofuels trade association Growth Energy in 2008 in order to ramp up initiatives to break through the Blend Wall. Lautt credits Broin's vision and determination for launching efforts to move to E15.
---
"We are definitely the underdog," Broin says. "We have the right answers, but it's been a significant challenge to go up against the wealthiest, most entrenched industry in the history of the world."
---
Broin's leadership has been integral to the industry's success, notes Steve Kirby, the former South Dakota Lt. Gov. governor who now is a founding partner of Bluestem Capital Company, a private equity firm and POET investor.
---
"Jeff has always shown a visible passion for what he wanted for POET and for the ethanol industry generally," Kirby says. "He is just the kind of leader we needed. Who knows where the ethanol business — where POET would be — without Jeff and the leadership team he put together."
---
Broin's passion for what biofuels can do for the world continues to keep him at POET today. Colleagues reiterate that he lives and breathes the business. "For Jeff, this is not a job. It's a lifestyle. He is just all in. I don't ever see him stopping. He is just too much of a true believer to do anything but push for the benefit of biofuels," says Doug Berven, Vice President of Corporate Affairs, POET.
---
For Broin's leadership , vision and achievements, he has been honored in 2017 with three prestigious awards: He was inducted into the 2017 South Dakota Hall of Fame, received an honorary doctorate from South Dakota State University, and was awarded the 10th annual George Washington Carver Award from Biotechnology Innovation Organization (BIO), a trade organization that represents the biotech industry worldwide.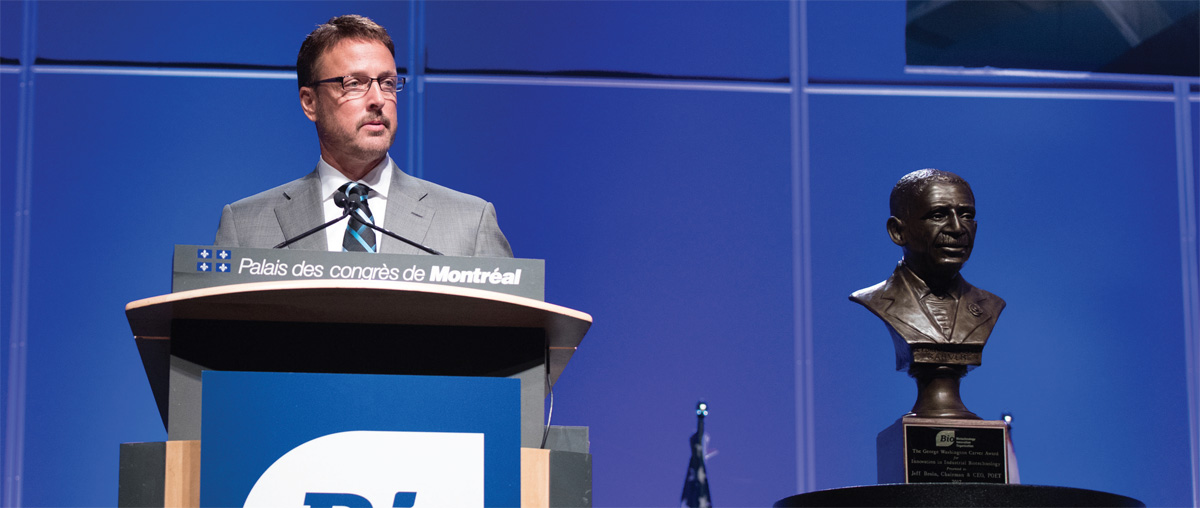 ---
"Jeff's commitment to preserving agricultural production and farming as a way of life is truly exceptional," says Jim Greenwood, BIO's president and CEO. Their annual Carver award recognizes an individual who significantly contributes to the bio-based economy. "At a time when many of America's rural communities are struggling, Jeff has created a model that protects the health of the planet and the economic fortunes of countless Americans. He is one of the most influential people in modern agriculture today and is an extraordinary pioneer and visionary."
---
AN EVOLVING LEGACY
---
The vision for POET has always been ambitious. When Jeff Lautt interviewed with Broin 13 years ago, Lautt recalls, he said to him that the goal was to be the ExxonMobil of the biofuels industry.
---
Broin's philosophy has always been to be the best — and that goes back to his strong, Midwestern work ethic and that passion for what agriculture and bioprocessing can do for the world. Where other companies have been content with the status quo, POET's team members have always wanted to do things better and bolder than before.
---
"I always say, nothing big is ever easy. This is pretty big. It's hard, but we'll take the challenge," Broin says. "We have fantastic team members here at POET. We reach out and find people who are motivated by passion and love a challenge."
---
That focus on refinement and improvement eventually led to the company's vertically integrated business model, which is unique to POET in the industry.
---
In the early years, the company operated the Scotland plant and was working with small farmer-owned cooperatives to establish bioprocessing plants. Broin then formed a management sector, now known as POET Plant Management. Additional divisions were formed in the coming years. This business model allows the company to do everything from producing and marketing biofuels and their coproducts to handling research and development and pioneering cellulosic biofuels.
---
The mindset of reacting quickly and positively to change has led POET to continued success where others have faltered. POET has been designed and built to be a growth company, which reflects Broin's personality.
---
"We've weathered a lot of storms," Lautt says.
---
Kirby says the leadership team has a "laser-like focus": "They won't be drawn away from the direction they should be going on an issue or project."
---
While many companies take a "if it's not broke, don't fix it" mentality, POET, steered by Broin's entrepreneurial, visionary mindset, isn't afraid to change the model and create something new.
---
For example, the company recently formed POET Biorefining, or PBR, a merger of bioprocessing facilities that was overwhelmingly supported by investors, in reaction to comments from shareholders about increasing diversity and growing with the company. The new entity provides liquidity options for investors and new sources of capital for future acquisitions and expansions. "PBR gives us the flexibility to invest in new capital projects such as the recent Marion addition," Broin noted. POET - Marion broke ground in August 2017 on an 80 million-gallon expansion.
---
Again, risk has never deterred Broin from pursuing any challenges.
---
Just take cellulosic biofuels.
---
POET has been working on cellulosic for over a decade now, and it is one of the company's biggest investments. Project LIBERTY — the commercialscale cellulosic biofuels plant in Emmetsburg, Iowa — opened in 2014 and is a joint-venture partnership with global science company Royal DSM.

---
From the start, the odds were highly stacked against this effort. One might say the pursuit of turning corn cobs, leaves and husks into fuel would even be a foolish pursuit.
---
Not Broin.
---
Feike Sijbesma, CEO of Royal DSM, credits Broin's determination and commitment to help realize the first commercial-scale cellulosic bioprocessing facility in the world.
---
"Jeff's competitive spirit drives change and helps us to overcome the challenges we encounter in the rapidly changing environment we are in," says Sijbesma. "With this, we reduce the emissions of carbon dioxide and make transportation greener. In addition, this new, competitive energy source provides an extra income to farmers and supports the U.S. to become more energy independent."
---
But Broin's vision goes farther — much, much farther. If you've been following POET long enough, you've probably heard the story of how when Broin first visited Kenya and saw the stunted corn, he had to do something about it.
---
Some may have shrugged and walked away.
---
Jeff and Tammie Broin and their three children, after visiting Africa together, formed a nonprofit — Seeds of Change — to support farmers in developing nations.
---
"We sat around with the kids and decided to start a nonprofit together as a way to give back," says Tammie. She's heavily involved with Seeds of Change today. They most recently traveled to Kenya together in January 2017, visiting Travellers' Oasis Centre (TOC), an all-girls school in Kenya, as well as checking in on Mission Grow, where they are helping farmers quadruple their yields within two years and be completely sustainable within four.
---
"We're helping Africa in ways where they have immediate need, but we're also trying to make them sustainable by teaching them how to farm," Broin says.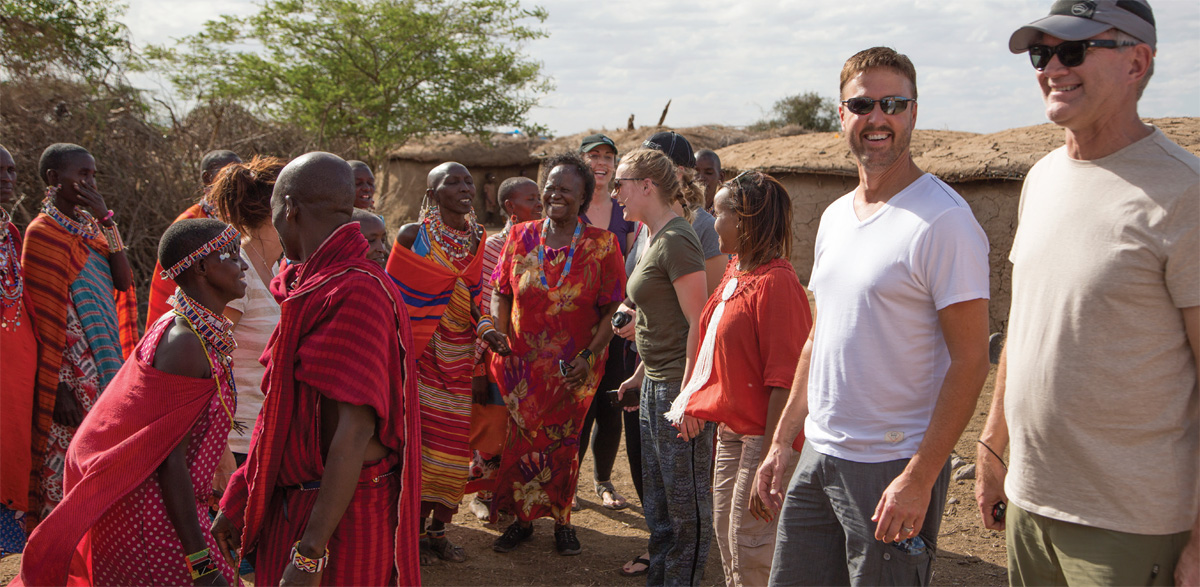 ---
The work in Africa is just getting started, and Broin is not content to the work being contained to Kenya.
---
That Midwestern mindset — the passion, the work ethic, the drive — continues to fuel Broin and his vision for POET and for what biofuels can do for the world.
---
Not surprisingly, he says that passion has worn off on his children as well.
---
"My kids are intelligent and ambitious," Broin says. "The kids have gotten involved, and as they've gotten older, they've gotten more passionate about the business. You never know what your kids are going to be. It seems they've gotten a bit of the passion of biofuels and what it can do to help the world."
---
Daughter Alyssa works as her dad's Chief of Staff. Younger daughter Miranda has worked on numerous writing projects and serves on the Seeds of Change Foundation board. Son Austin interned in Summer 2017 with Growth Energy and has worked at Project LIBERTY.
---
Tammie isn't surprised to see their children follow suit. And it's important to her to see their kids give back to society.
---
"Jeff is always big on talking about what's going on in the world and how we can make it a better place for our kids and grandkids," she says. "When the kids were growing up, we'd sit around the dinner table, and Jeff would fill us in. The kids were always a part of those conversations, and they would feel his passion."
---
Broin stresses the importance he and Tammie put on teaching their children Midwestern values and raising them to work hard. "Our kids got their first checkbooks in fourth grade and had to work and manage their own finances, which is what happened to me when I was young. I think that was a good move. We made sure they never felt privileged, and they turned out humble. They have gratitude, and that's simply what we tried to teach them," he says.
---
He's also quick to acknowledge Tammie's support as he grew the company and the industry. "My wife has been tremendously supportive throughout my entire career. She did a great job of helping raise the family and was also supportive of me so I could be exceptionally busy, driving all over the country and flying all over the world to keep this going."
---
A LOOK AHEAD
---
The mission — and vision — continues for Jeff Broin. For Broin, never content to rest on his laurels, the focus is on what's next, and on the immense possibilities that biotechnology holds for the future.

---
"Before the end of the century, we will be back to getting nearly everything in our lives from the surface of the earth," he says. "It will be better, it will be cheaper, it won't be toxic, and it will make the world a much healthier and more sustainable place to live."
---
The exciting part for Broin — and for many others at POET — is to contemplate what's in store for the next 30 years.
---
"Thirty years ago, who would ever guess where POET would be today," says Rod Pierson, Senior Vice President & General Manager, POET Design & Construction, who has worked at the company since 1997. "Trying to look forward 30 years from now, if there could be as much improvement and success as there was in the past 30 years, it's going to be amazing."
---
The company will undoubtedly continue to expand its footprint in the biofuels arena by producing more starch gallons, growing in the cellulosic space, replacing other petroleum-based products and taking advantage of any other opportunities along the way.
---
Whatever challenges may emerge, Broin is determined and will not be deterred by obstacles in his path.
---
"If there is something Jeff is passionate about — or just doing the right thing for the country and the world — he gets behind it with an endless amount of energy and enthusiasm," Lautt says. "You aren't going to defeat the guy."
---
And Broin wouldn't have it any other way.
---
"Make no mistake," Broin says. "We will prevail."
---