---
There is nothing greater than seeing the sparkle in a child's eye when she "gets it." Especially when that child has been through difficult, tragic and emotional circumstances. To see them light up with self-worth is magical! Because of POET, I am fortunate to witness this joy every week while tutoring at Children's Home Society (CHS).
---
Established in 1893, CHS is South Dakota's oldest human services, nonprofit organization. Their mission is to protect, support and enhance the lives of children and families. The Children's Home Society provides the essence of Home – refuge, nourishment, love and limits – to children whose homes have been violated.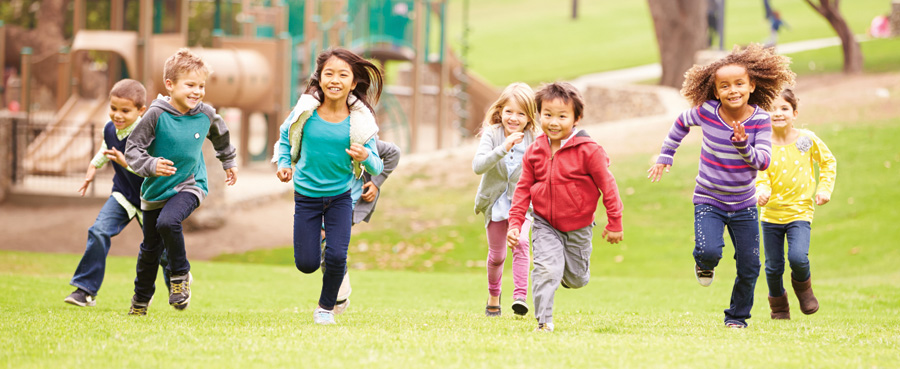 ---
While it is comforting to know that these children have a safe and loving place to turn, CHS could not do it alone. It takes many people, resources and talents to make CHS the success that it is.
---
Staying involved in the local community has and continues to be a priority for POET, in addition to international missions supported by Seeds of Change. Back in 2003, Tammie and Jeff Broin recognized the good this organization does and the many needs it fills and chose to support these children annually. According to Rick Weber, Development Director of CHS, for almost 10 years now, POET has given the kids at CHS an opportunity to attend Wild Water West as well as numerous sponsorships through the Orion Classic Golf event, which has raised over $5 million in the 21 year history of the event.
---
Part of the Orion Classic Golf event includes a dinner and auction the night before. This "Evening for the Kids" was how I discovered Children's Home Society and knew I wanted to be a part of it. In 2013, my husband, Kyle, had been with POET for about a year when we were invited to attend the dinner. I was so touched and moved that such an amazing organization existed that I called the very next day to see what I could do for them. Since I am a teacher by training, tutoring was the perfect fit.
---
As a tutor at Children's Home Society's Loving School, I have observed firsthand the incredible ways that CHS helps the many children who cross their threshold each year. Every child at CHS is welcomed with open arms. There are therapists of every kind, a reading specialist, loving staff, teachers, social workers and many more people onsite to help these children not only "get through" whatever painful events have brought them here, but to thrive despite the hardships they have endured. Most of the children that CHS helps live on campus for some period of time. Here, they attend Loving School, play, ride bikes, meet new friends and learn social and life skills.
---
Recently, Children's Home Society updated its strategic plan. As part of this plan, they wanted to find a way to offer more spiritual support for the children. Graciously, local pastors do offer Sunday School every week, but CHS was searching for something that could cater to even more kids. Jim Stavenger, who aided in updating the strategic plans, volunteered to be in charge of this. He knew he would have to start from the beginning raising funds for and building a program.
---
And then POET stepped up again.
---
Without knowing anything about the strategic plan, Tammie and Jeff Broin donated 75 daily devotional books called Jesus Calling to Children's Home Society. Volunteer Jim Stavenger had his program! Jim says, "We would have had to start something from scratch but feel blessed to have been given this path forward because of the donation."
---
Now, every Tuesday afternoon Jim meets with approximately 20 students (ages7-12) and staff members for about 35-40 minutes. When Jim arrives, the kids have their Jesus Calling book opened to the appropriate day. Jim leads the group in a discussion based on that day's topic. He also allows time for an activity, as well as some reflection. Jim says that he often sees kids share their life experiences with the group, bringing comfort and support to one another. The children find hope in knowing they are not alone. The group is in their fourth month. They hope to bring this devotional time to the rest of the kids at Children's Home so that all the children have the opportunity to continue to grow spiritually.
---
Not only does every child at CHS have access to Jesus Calling, but they are available to others in need of encouragement as well. Sue Williams, Program Director at CHS, mentioned they are working alongside 78% of their families to rebuild strong and healthy homes. She shared a story about giving a Jesus Calling book to a mom who came in and really seemed to be struggling. Another young girl, recently placed in a foster home after a long stay at CHS, stated that the Jesus Calling book taught her to keep the faith as she was waiting for a family to take her.
---
The precious children at CHS are aching to be loved and accepted. Encouraging books like Jesus Calling and loving hopeful words from their caregivers at CHS are helping these children to grow emotionally, academically and spiritually. I find this especially important in these young lives whose spirits have been crushed by circumstances outside of their control.
---
Children's Home Society is a vital resource for some of our community's most vulnerable kids, and POET's involvement is helping to make an incredible difference in the lives of many families. I am thankful to POET for introducing me to the Children's Home Society and for all it does to support such an incredible and much needed organization.
---