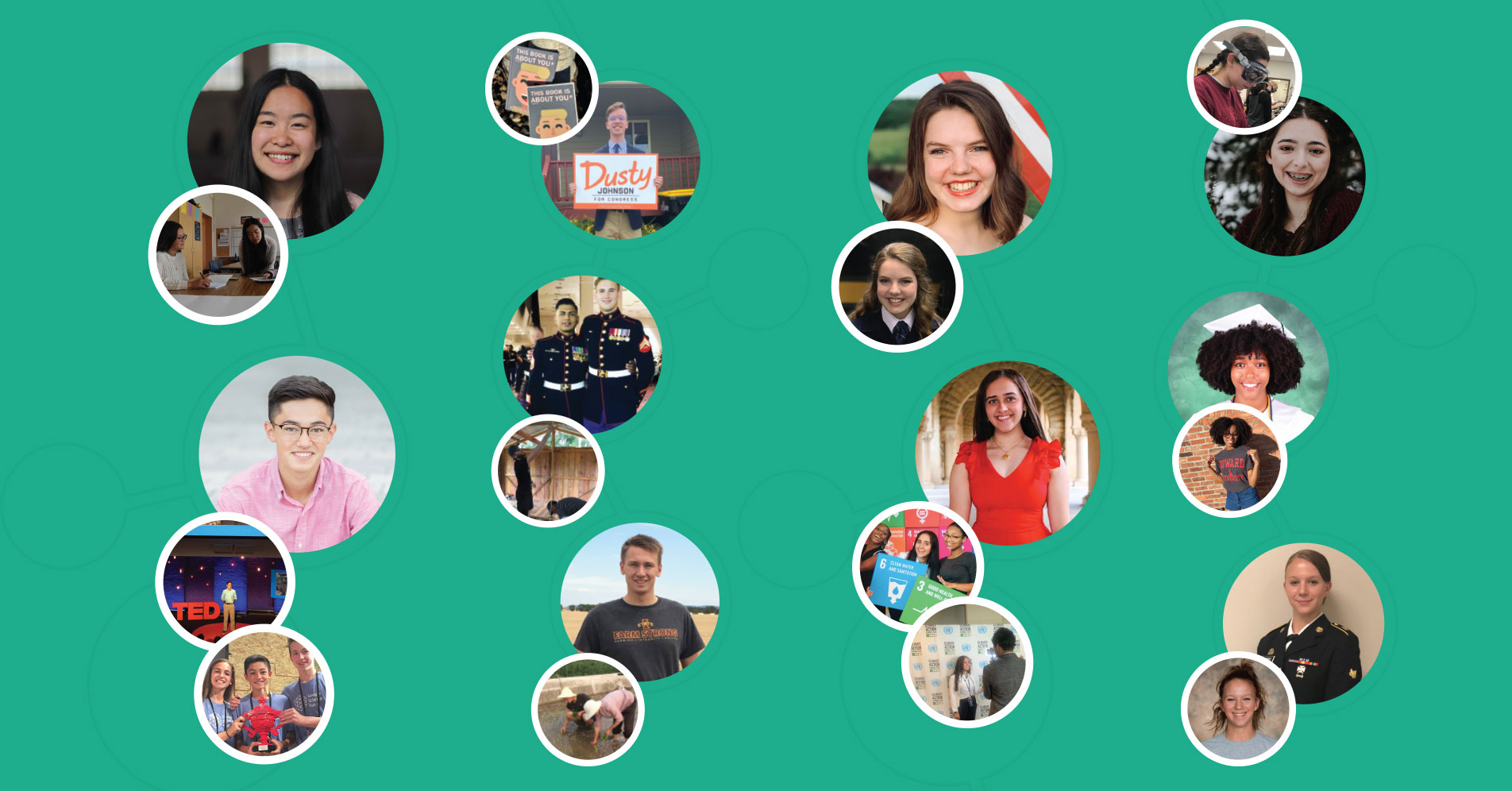 ---
Since 2017, POET has conducted an annual scholarship program as a way to support the next generation of trailblazers, dreamers and innovators looking to make an impact on the world. The Never Satisfied scholarship – aptly named to represent the tenacity and can-do attitude of its recipients – awards $5,000 to 10 undergraduate students from all over the country, one of which is reserved for a relative of a team member employed at any POET location.
---
Achieving one of these scholarships is no simple feat. Candidates first must submit an essay-style application, which then competes with upwards of 2,000 others to make it through three rounds of reviews in order to narrow the pool down to just 20 finalists. That group then participates in individual interviews with the Never Satisfied selection committee to determine the 10 winners.
---
Somehow, each year's class of scholarship recipients seems even more impressive than the last. The Never Satisfied Class of 2020 represents the best of what America's next generation has to offer. Despite the disruption the COVID-19 pandemic brought to their academic careers and the scholarship application process, the students were able to take it all in stride and view every new challenge as an opportunity for growth. Their passion, intelligence and work ethic made them stand out among the crowd, and the remarkable things they've already accomplished indicate there's no limit to what they'll achieve in the years to come. Read on to see why POET is proud to be a part of each of their journeys.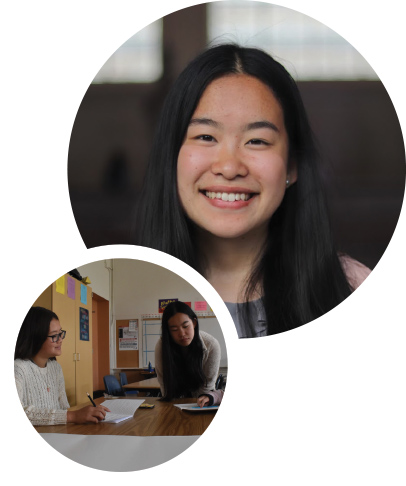 ---
CRYSTAL CHAN
---
Hometown: San Francisco, California
---
Major: Public Policy & Political Science
---
School: Yale University
---
A San Francisco native, Crystal has big plans for her community and has wasted no time making inroads during her high school career. Her personal experiences and challenges as the daughter of Chinese immigrants have shaped her passions and her path, and she seeks to level the playing field for individuals like herself by pursuing a degree in public policy. Crystal recognizes that the best way to implement lasting change is for policymakers to serve as an authentic voice for their fellow citizens. She's already gaining invaluable firsthand experience by serving on the San Francisco Youth Commission – a body of 17 local youth who advise the mayor – and knocking on the doors of legislators to spread the word about and gain support for her organization, SPACE 4 US. Crystal founded SPACE 4 US in 2018 to empower students from underserved backgrounds by providing resources that enable them to explore fulfilling careers. Her goal is to someday manage the organization full-time and run for office in order to initiate change on a national level, and we have no doubt she'll impact countless lives in the process.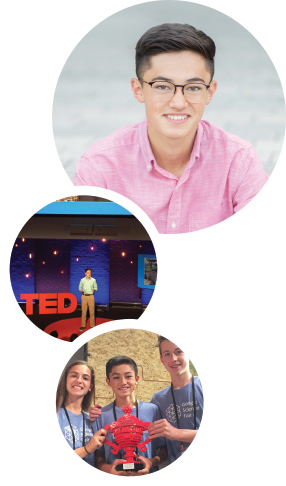 ---
ASHTON COFER
---
Hometown: Gahanna, Ohio
---
Major: Computer Science
---
School: Stanford University
---
Finding a way to recycle Styrofoam is a difficult but exceptional accomplishment. The same can be said about winning two renowned international science fairs and being invited to give a TED Talk. But to give a viral TED Talk and travel the world to speak about your team's groundbreaking discovery in eliminating Styrofoam waste as a high school freshman? That's extraordinary, and that's Ashton Cofer. His intelligence is matched only by his generosity; Ashton's team decided to establish a nonprofit called Styro-Filter Solutions to make their patent-pending process for recycling Styrofoam available worldwide through a free license in an effort to encourage everyone to work collectively for the good of the environment. Ashton has achieved so much at such a young age, and his enthusiasm is sure to propel him toward excellence at Stanford, where he plans to study computer science and continue innovating sustainable, practical solutions to life's everyday problems and using his experiences to spread positivity as far and wide as he can.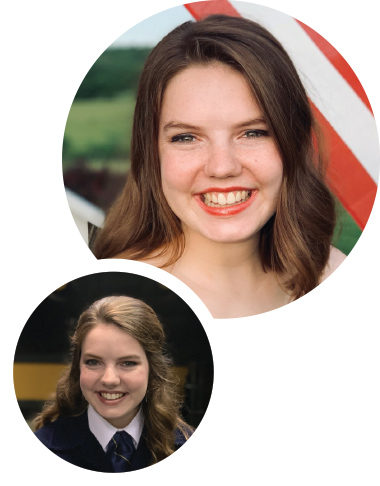 ---
MADELYN DERKS
---
Hometown: King City, Missouri
---
Major: Agribusiness Management, emphasis in Public Policy
---
School: University of Missouri – Columbia
---
Having grown up on her family's cattle farm, Madelyn is a firm believer that farmers are the stewards of the land and the foundation of our economy. However, she is well aware of the fact that many Americans don't necessarily see things the same way, and she's making it her life mission to change their perspective by forging a career in agriculture policy. She has already built up a wealth of experience through speaking engagements for the National FFA Organization as well as internships with the Missouri 4-H Foundation and the Missouri Cattlemen's Association in addition to her coursework at Mizzou. Madelyn says her ultimate goal would be to pass federal legislation that requires every high school student to take at least one agriculture education course before they graduate. She believes that the truth about agriculture can be found not only in the facts and data, but in the many stories of farm families like her own. She plans to use both to help bridge the gap between ag producers and consumers, and she won't be satisfied until she does so.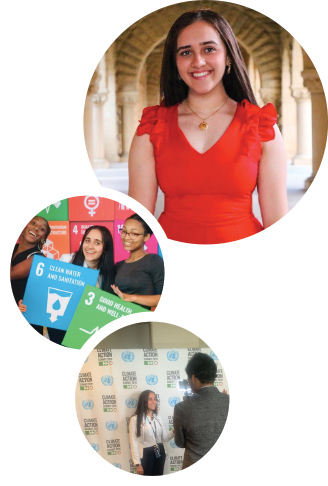 ---
SOHAYLA TAMER ELDEEB
---
Hometown: Ormond Beach, Florida
---
Major: Biology & Public Policy
---
School: Stanford University
---
While to some it may seem like a fairytale, Sohayla intends to spend her career fighting to slay the beast that is climate change. Although she is occupied with the typical obligations of any college student, Sohayla views herself as a "student citizen" and believes it is her responsibility to work toward a better future for her generation. She spends her free time doing so through her involvement with the board of directors for Zero Hour – a youth-led movement working to empower young activists like Sohayla who are seeking concrete ways to fight the climate crisis – as well as the United Nation's #ItStartsWithUs campaign and the Human Rights Pulse initiative. She has even conducted research in cleaning up oil spills with nanotechnology and may go on to medical school to further her education. Sohayla is a true visionary, and we look forward to watching her continue to blaze a trail for her peers to build a better world.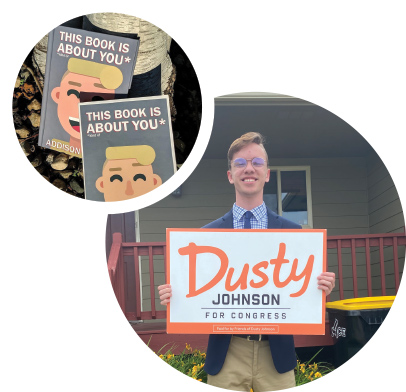 ---
ADDISON MILLER
---
Hometown: Sioux Falls, South Dakota
---
Major: Political Science & Secondary Education
---
School: University of South Dakota
---
Addison is no stranger to overcoming adversity. After struggling with addiction as a teen and conquering it by finding his faith, Addison has found strength in staying sober and even became a published author before graduating high school by writing about his experiences to inspire others. Now he intends to spend his life continuing to do so by influencing the next generation through a career in education. Addison believes that the testing and grading systems in the American education system are in need of reform, so his passion for changing lives doesn't stop in the classroom; he hopes to eventually move on to educational administration or even run for office in order to implement improvements on a greater scale starting at the top. This summer Addison will be interning with U.S. Representative Dusty Johnson to gain some exposure that will bolster his political science degree. His clear vision for the future, combined with his boundless desire to help others, indicate that Addison has a very bright future.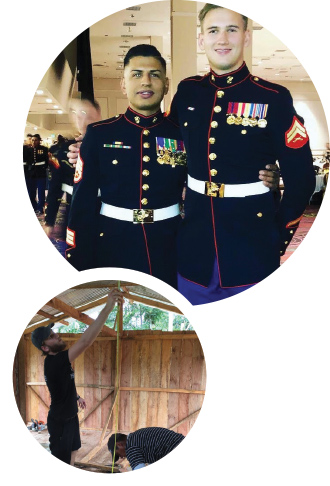 ---
AUSTIN O'KELLY
---
Hometown: San Diego, California
---
Major: Biological Sciences
---
School: San Diego Mesa College
---
After dedicating six years of his life to the United States Marine Corps, Austin has hit the ground running to achieve his goal of becoming a medical doctor. His time in the military brought him to remote and impoverished places all over the world, and his firsthand experience with the struggles faced by veterans has ignited a passion for treating mental illness. Austin hopes to utilize all he has learned in order to better humanity through the field of neuroscience. He has certainly manifested his desires into action; since deciding on his career path, Austin has volunteered over 120 hours at hospitals and emergency rooms and has traveled to Ecuador to provide free medical clinics in rural communities. He refuses to let satisfaction hold him back, and we can't wait to see where he ends up. "If I am to become this beacon of light in the darkness to the sick and suffering, then I must never stop thinking about where I am going."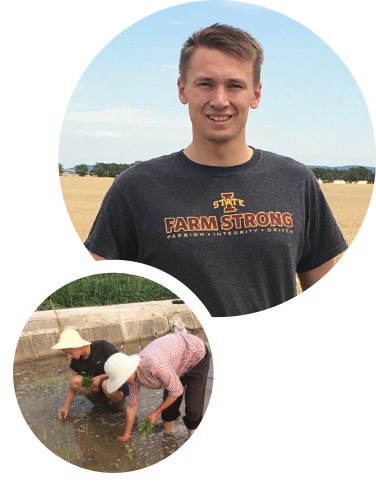 ---
HANS RIENSCHE
---
Hometown: Jessup, Iowa
---
Major: Agricultural Business & International Agriculture
---
School: Iowa State University
---
Hans's passion for agriculture has taken him from farming in northeastern Iowa to researching food security and sustainable farming across the globe – from China to Singapore to Germany and even Brazil. Now he is taking all he has learned and bringing it right back home to turn his family farm into a catalyst for innovation in agriculture. Hans believes that creating lasting change requires empowering farmers to think of themselves as innovators who can upgrade their practices to suit the ever-changing needs of the 21st century while creating tangible market incentives for them to do so. He has already begun to translate those ideas into action; his family's operation has partnered with organizations that incentivize sustainable farming methods. Hans is an agriculturist through and through, and there is no doubt he is only just beginning his impact on worldwide agriculture.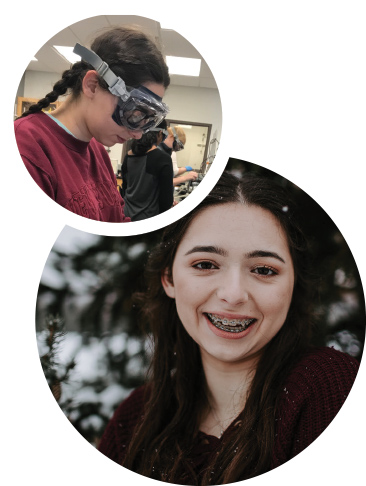 ---
SAGE RYLAND
---
Hometown: Livonia, Michigan
---
Major: Biomedical Engineering
---
School: Wayne State University
---
Sage grew up watching her father experience a great deal of pain on a daily basis due to a back injury that occurred several years prior. During that time, she developed an interest in the medical field but knew she didn't feel called to be a doctor or a nurse, which is how she landed on biomedical engineering. Sage dreams of designing medical devices that can help people like her father who live with injuries or illnesses, so that nobody else has to live in pain or watch helplessly as their loved ones suffer. She has already begun to garner hands-on experience in school; last year, she and her classmates designed an artificial bone flap that can be 3D printed immediately in the operating room – a process that typically takes up to two weeks. With her dynamic mind, specialized skillset, and heart to improve others' lives, Sage will do incredible things for the medical community.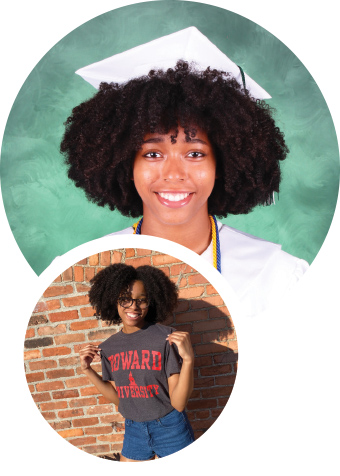 ---
BROOKE SOLOMAN
---
Hometown: Detroit, Michigan
---
Major: Global Health
---
School: Howard University
---
Brooke has never shied away from an opportunity to stand up and speak out for her community. In 2018, for example, she spearheaded a campaign to organize a citywide water testing initiative when she returned for the school year to find that the water in all Detroit public schools had been shut off due to elevated levels of lead and copper and no further action had been taken. That experience, she says, taught her what it means to lead by serving the needs of others, which is what she intends to do by pursuing a degree in medicine. She believes that social justice must take a front seat in the medical field to prevent others from experiencing the many challenges her family faced growing up. "I want to be able to intersect my passion for activism and medicine into a career to help people in need and be a part of a continuous solution for health inequities presented in Detroit and beyond." Brooke's commitment to enacting change is contagious and will certainly take her very far.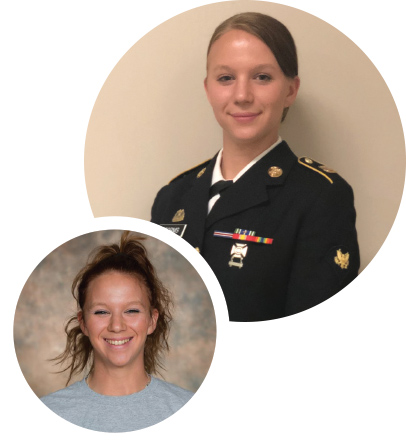 ---
ALLYNA STORMS
---
Hometown: Becker, Minnesota
---
Major: Criminal Justice, Psychology, & Political Science
---
School: Bemidji State University
---
Allyna's foremost mission in life is to inflict positive change on the world by protecting the citizens of the United States. She has already made significant headway toward her goal by serving in the Minnesota Army National Guard, but down the road she intends to be more directly involved in the highest tier of national security by working for the Federal Bureau of Investigation (FBI). Allyna knows how much time and effort it will take to make it to the FBI, but it is clear that her ambition will get her there; she is working toward three majors, takes up to 20 credits per semester to get a head start. "Being 'Never Satisfied' is a challenge that I bring with me daily, and it constantly encourages me to try again when I fail and to learn from my mistakes so that I can continue to provide for my end goal of protecting this country and our values."
---