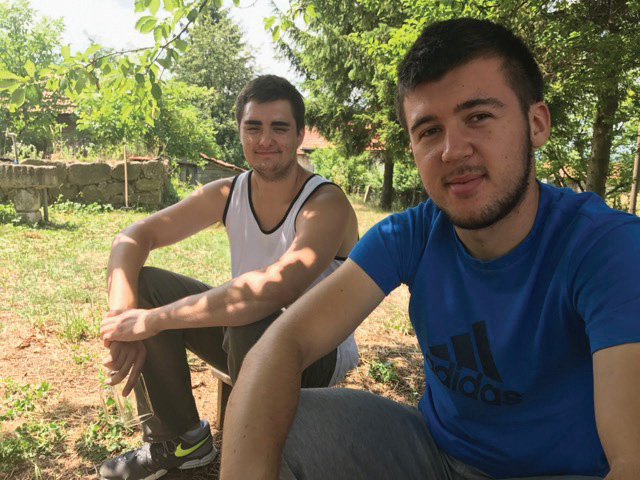 ---
In the first two years of its Never Satisfied scholarship program, POET sought to challenge, encourage and reward some of our nation's brightest and most ambitious young people. The Never Satisfied alumni's individual goals have varied greatly — from eradicating diseases to modifying our educational system and even providing the world with clean drinking water — but they've all shared a common denominator: a desire to change the world and the refusal to be satisfied until they have done so.
---
One such alum is Dusan Mirkovic, a pharmacy student at South Dakota State University (SDSU). Originally from Bosnia and Herzegovina, Dusan moved to Mitchell, S.D., when he was just eight years old. He was selected as a Never Satisfied scholar in the program's inaugural class of 2017 due to his remarkable story, his contagious passion to make a difference and the strides he was taking to reach his goals.
---
"Dusan was exactly what we were looking for to help kick off year one of the Never Satisfied program," said Autumn Bates, POET Director of Communications. "We had hundreds of applicants, and Dusan stood out as someone who truly embodied the spirit of Never Satisfied: a passionate young leader who was determined to make a difference in the world. He and the rest of the first class set a very high standard for future Never Satisfied Scholars."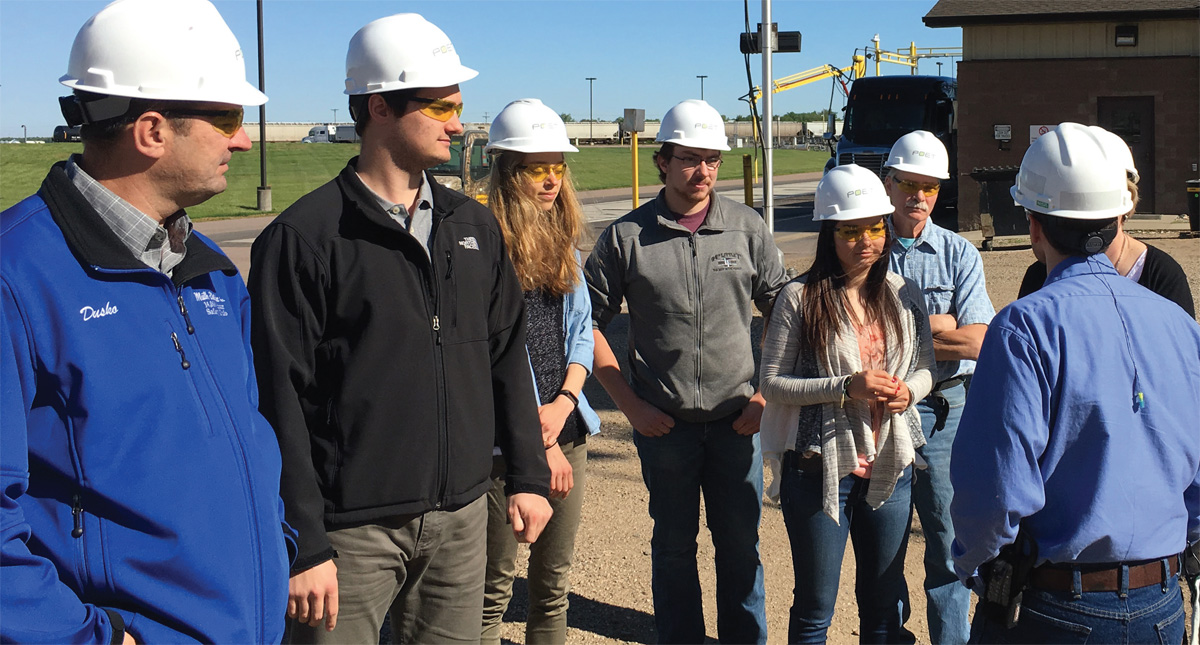 ---
Dusan has continued to devote himself to the vision of the program by exemplifying what it truly means to be never satisfied. When we met him in 2016, Dusan was a sophomore at the University of South Dakota pursuing a degree in Medical Biology, with plans to obtain a medical license. He inspired POET with his dream that one day all children in developing nations — including his homeland — would have access to quality health care.
---
True to his Never Satisfied title, however, Dusan realized he could dream even bigger. The shift began to take place in the summer of 2017, when he was able to travel back to Bosnia and Herzegovina with his parents and brother.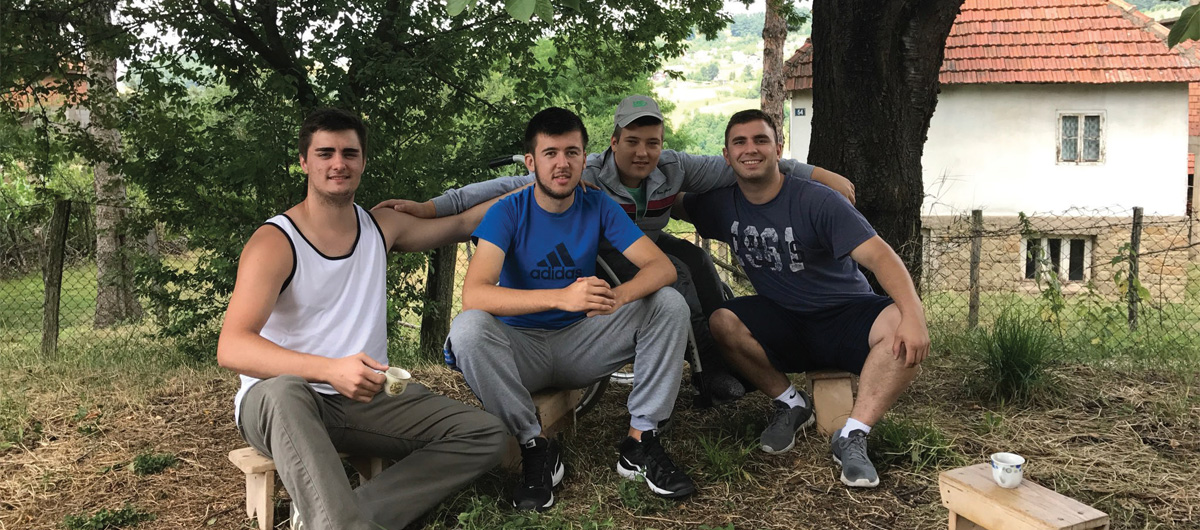 ---
"I actually hadn't been back in seven years," recalled Dusan. "The trip was bittersweet. I really enjoyed catching up with family and friends — seeing them face to face — and visiting the area where my parents grew up. But it was also kind of sad."
---
Dusan was reminded of the lack of proper health care for children in the area, but he also noticed that many adults faced the same problem. "I realized that I shouldn't limit my goal to only include children, but to include all people who need health care, no matter how old they are," he said.
---
With that idea in the back of his mind, he returned to South Dakota, where he had the opportunity to shadow a physician. The experience cultivated a new interest in Dusan.
---
"I noticed the huge role that pharmacists play in the medical field. They ensure that people take their medications safely by explaining what someone is taking, why they're taking it, and when they should take it," said Dusan. "That education is critical, and I realized that I wanted to be able to serve as an advocate in that aspect."
---
So he took action, applying for the pharmacy program at SDSU and, upon his acceptance, making the bold decision to move from Vermillion to attend a new school in Brookings. And although Dusan has four years left in his college career, he already has big plans to start changing the world.
---
"I want to be able to use my experience and my knowledge to help further medical education around the world, maybe even encouraging other pharmacists to go out there and make a difference as well," he said.
---
Will he ever be satisfied? Not likely.
---
"You have to challenge yourself to be better every day. If you're constantly making progress, you'll eventually reach your goals," said Dusan. "You don't have to make big strides every day, but as long as you take small steps you really are never satisfied, because you're always trying to achieve a better version of yourself. And I'm really thankful to a company as forward-thinking as POET for choosing me as a Never Satisfied scholar. That recognition has been a huge encouragement, and it helped me realize that I really can reach my goals."
ARE YOU NEVER SATISFIED?
Us too. We're looking for more people like Dusan — trailblazers, innovators, dreamers and doers — for our Never Satisfied Class of 2019. To apply or nominate a recipient, visit
https://poet.com/scholarship
---