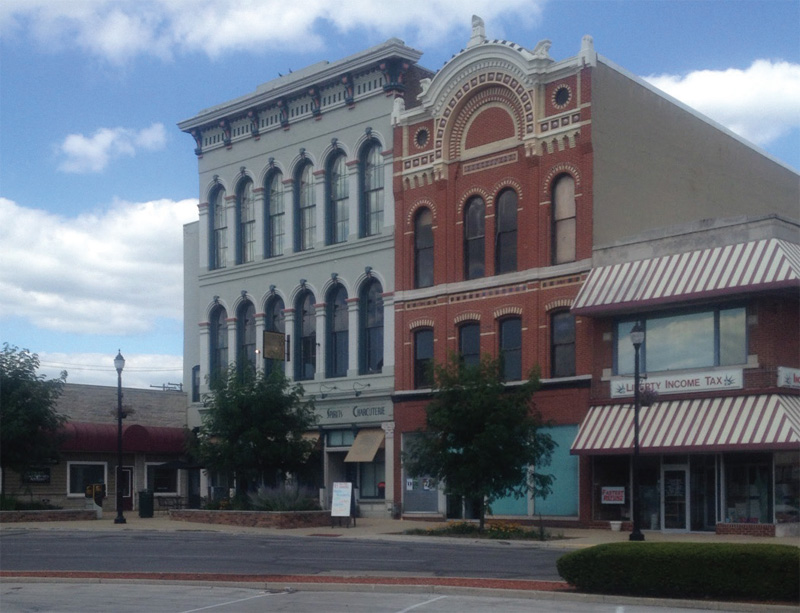 ---
Agriculture is the No. 1 industry in Shelbyville, Ind., the largest city and county seat of Shelby County, located southeast of Indianapolis.
---
So when POET announced plans to build the company's next bioprocessing plant in the town, community leaders saw the great benefits it would bring to the community.
---
"It's really exciting to be able to work with a company like POET. They're held in high regard around the agricultural community. It's an exciting partnership," said Tony Titus, a farmer who grows corn, soybeans and wheat. He is also the President of the Shelby County Council, which is the budgetary arm of county government. "POET has been great to work with, from the first time we met them."
---
"We welcome them here. We think they'll be a great diversification to our employee base," Mayor Tom DeBaun said. "We're happy to have them."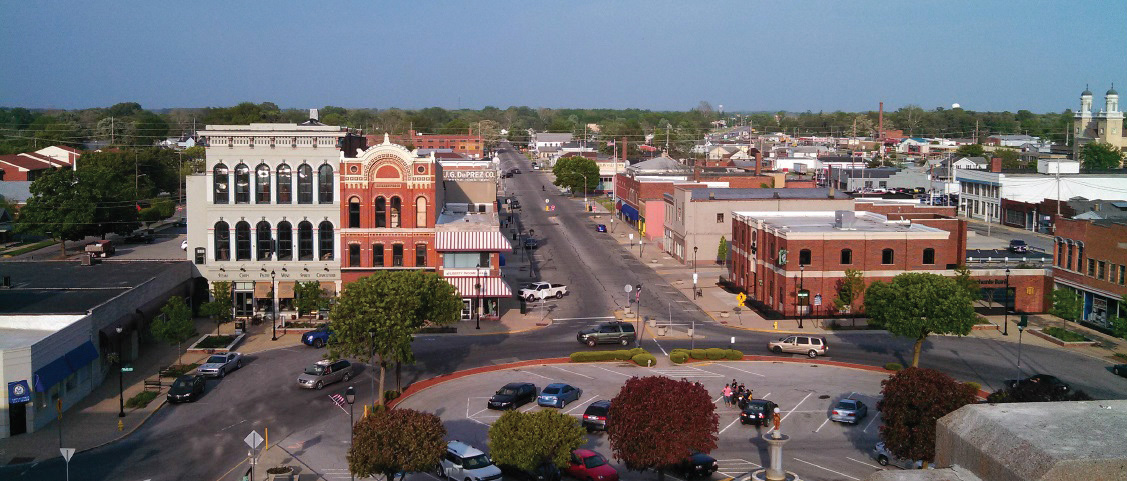 ---
---
POET Biorefining – Shelbyville is expected to grind about 28 million bushels of corn and produce 80 million gallons of ethanol annually. The plant also is expected to produce about 250,000 tons of high-protein animal feed a year. Shelbyville will be the 28th starch biofuel plant in POET's network and the fifth in Indiana.
---
"This is the right project in the right location at the right time," POET CEO Jeff Broin said. "Farmers desperately need the income boost from this new market for grain, and President Trump's recent announcement of year-round E15 sales has the biofuels industry poised for new growth and prosperity. Shelbyville is leading the way for future production to meet new E15 demand. We're excited to partner yet again with Indiana to create a cleaner, healthier environment for our children and grandchildren."
---
Although POET hasn't built a new plant in recent years, the company has been increasing its biofuel production by improving, expanding or acquiring plants. Increasing global demand for biofuel is driving the need to build a new bioprocessing plant, said Buck Yerdon, Commercial Development Manager for POET. "This is the first plant we have built from scratch in 10 years, which makes it a really exciting project," he said.
---
"There's new capacity required in the marketplace to satisfy demand for E15, along with growth internationally. That's why we feel the size and scale of a new plant makes a lot of sense," he said. E15 is a 15 percent biofuel blend.
---
Shelbyville, population 19,400, is located in an agricultural area, but the city is only about 26 miles southeast of Indianapolis.
---
Brian Asher, Executive Director of the Shelby County Development Corporation, recalls being initially contacted by POET in mid-2017. He helped bring together a team of local officials to explore the possibility of POET locating a plant in the area. The group's preparation included visiting a POET plant in Alexandria, Ind., that had opened in 2008.
---
Initially, Asher was not very familiar with POET. However, hundreds of emails, phone calls and face-to-face meetings helped him and other local officials learn a lot about the company and the process of making a renewable alternative to fossil fuel.
---
"We were all very impressed. We were impressed at how clean of a company they are, and with the efficiency they do business," Asher said.
---
Kevin Nigh, Chris Ross and Don Parker of the Board of Shelby County Commissioners are among the local officials who have been working with POET.
---
POET's bioprocessing plant will complement and strengthen the county's strong agricultural base, said Nigh, President of the Board. "I feel sure that they'll be good neighbors." In addition to Alexandria, POET has plants in Cloverdale, Portland and North Manchester.
---
"We have a strong relationship with the state. It's very much an agricultural state, but it has strong ties with technology and manufacturing, even food and beverage," Yerdon said. "While strongly agricultural, it's diverse. We think we fit very well into the overall state plan."
---
POET considered a handful of potential locations for the new plant. Shelbyville stood out and has been a great partner to work with, Yerdon said.
---
"They are very vibrant. They're a growing community. They have strong leadership, a group that really has a vision of where they want the community to go and how they're going to get there," he said. "We're very excited to be moving forward in Shelbyville."
---
by Rob Swenson
---
Shelbyville is becoming the fifth community in Indiana to host a POET bioprocessing plant. Construction of POET Biorefining – Shelbyville will be the company's first addition to the state since the acquisition of a plant in Cloverdale in 2010.
---
Bioprocessing plants in Alexandria, North Manchester and Portland also are part of POET's network in Indiana.
---
Shelbyville is the largest city and county seat of Shelby County, an agricultural area 26 miles southeast of Indianapolis.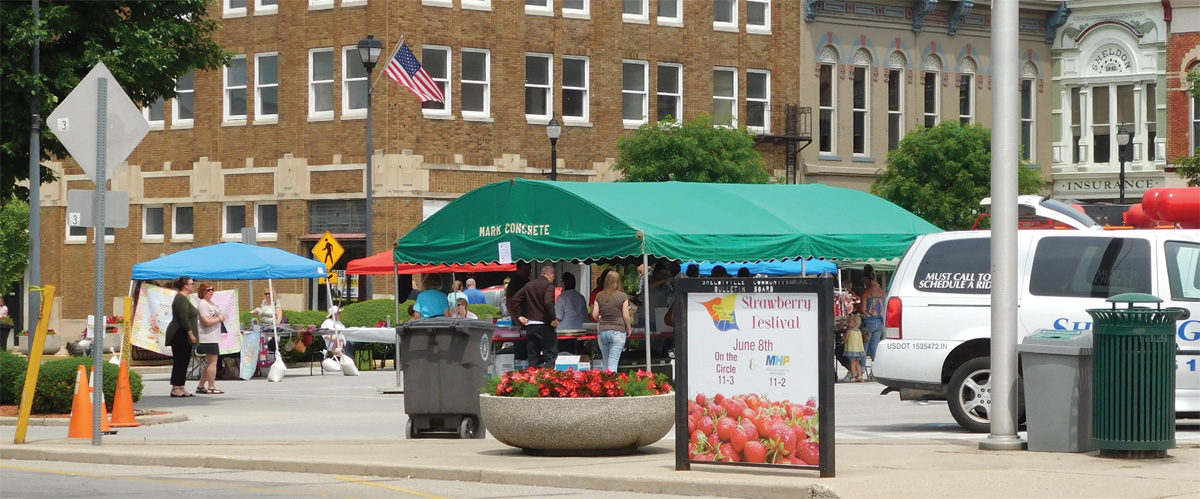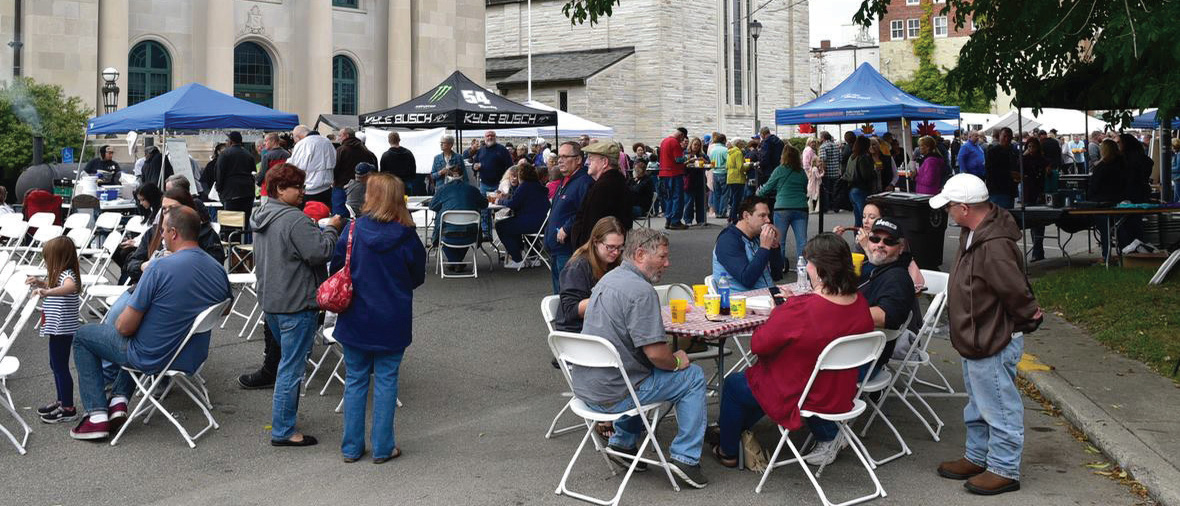 ---
Shelbyville has approximately 19,400 residents, said Mayor Tom DeBaun. "Agriculture is our No. 1 net producer, economically. The auto industry is No. 2," he said.
---
DeBaun expects area farmers to benefit significantly from the new market for corn that a bioprocessing plant will create.
---
Although the community is doing well economically, the 45 permanent jobs that POET will create are welcome because of the ag-related, technical nature of the plant and economic diversity it will help provide, DeBaun said.
---
"The obvious bump to the tax base is important, too," he said.
---
The Shelbyville plant is scheduled to open during the first quarter of 2020, said Buck Yerdon, Commercial Development Manager for POET.
---
The Shelbyville area appealed to POET as a good, prospective location for a bioprocessing plant for many reasons, Yerdon said, including the proximity to large metro areas, strong county and local leadership, robust corn production in southeastern Indiana and the relatively limited markets currently available to local farmers, Yerdon said.
---
He estimates that the new plant will boost local corn prices 8-10 cents a bushel. "It's going to be a significant boon for area farmers and the local economy," he said.
---
Tony Titus, a fourth-generation from farmer and president of the Shelby County Council, expects farmers to welcome the plant. "It's just great for the farming community as a whole to have somewhere to market corn, especially for renewable energy fuel," he said.
---
Farmers in the area also grow soybeans and wheat.
---
Shelby County has a few other towns and nearly 45,000 residents. Brian Asher, Executive Director of the Shelby County Development Corporation, said the majority of industrial businesses in the county are located in Shelbyville.
---
In addition to being an agricultural hub, Shelbyville is home to more than a dozen international manufacturing companies, most of which supply parts to automakers in the region. The largest industrial employer in town, according to the Development Corporation, is Ryobi Die Casting USA, Inc., which has 900 workers.
---
It's exciting that Shelbyville will help reduce U.S. dependency on foreign oil, Asher said. "I'm looking forward to POET joining Shelby County's strong agriculture past and pushing it into the future with a new ethanol plant," he said.
---