---
At POET, leading with a servant's heart is embedded in the company culture. In the same way team members work to change the world through their careers, there is also great potential to create change in the way they engage with their communities through a newly launched company-wide initiative: POET Gives Back.
---
The philosophy behind this outreach is not a new one. The POET team carries a longstanding tradition of community engagement, volunteerism, and philanthropy that stems from the heart of Founder and CEO Jeff Broin and his wife, Tammie.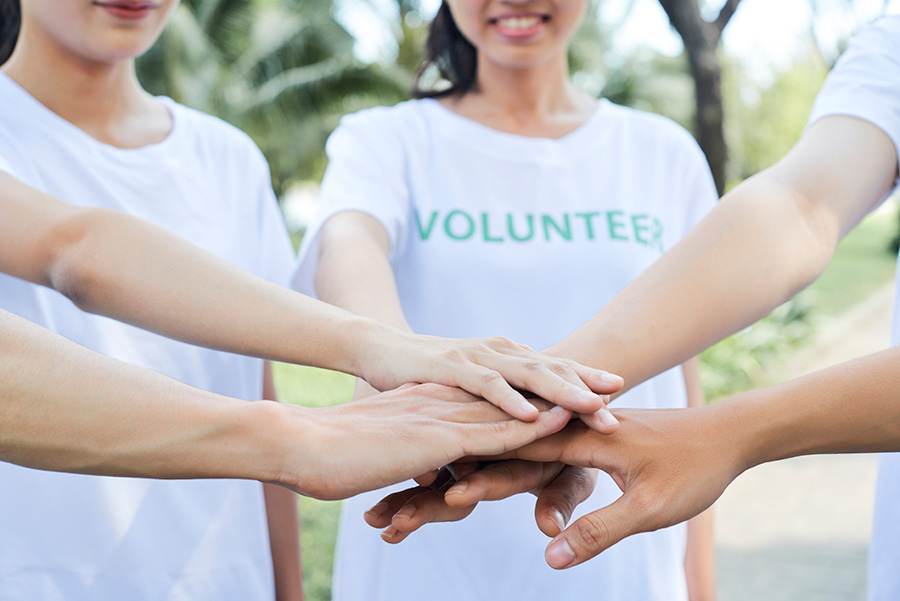 ---
"Since day one, our mission has focused on being a good steward of the Earth and a good neighbor to those around us," says Broin. "It's not a responsibility we take lightly, but one we have always felt called to. I believe that our steadfast dedication to continue making the world a better place has led to our success and defined the very essence of what makes us POET."
---
New to the effort as well is a position dedicated to leading the charge and building out the mission of giving back throughout the POET network. Alyssa Broin Christensen stepped into the role of Vice President of Team and Community Impact in early 2023.
---
She says the passion she carries for this initiative stems from Jeff and Tammie and the core values they cultivated within their family from a young age.
---
"Throughout my childhood, we participated in local programs like Sioux Falls Cares and the Angel Tree each year, and my parents have been involved with Make-A-Wish and Children's Home Society for as long as I can remember. They have always carried an enormous heart for our community, and each of us grew up to carry that passion in our own ways as well," she said.
---
Through the launch of POET Gives Back, there are even more opportunities to go above and beyond to inspire team members into action. The company has also taken its mission of servant leadership a step further by implementing annual volunteer hours to encourage each team member to serve their communities in a way that is meaningful to them.
---
"We've implemented volunteer hours to show not only the impact of our dollars but the heart behind our people," Christensen said. "Who knows what area of service they're going to fall in love with and how that might light a spark they bring home to their families?
---
"Encouraging small but mighty moments of action from the POET team takes our mission to change the world a step further."
---
- Alyssa Broin Christensen, Vice President of Team and Community Impact
---
POET Gives Back features three core pillars of giving: The Earth, The Community, and The Next Generation. These pillars have been thoughtfully put in place to help steward dollars and volunteer hours to efforts that share synergy with the POET mission.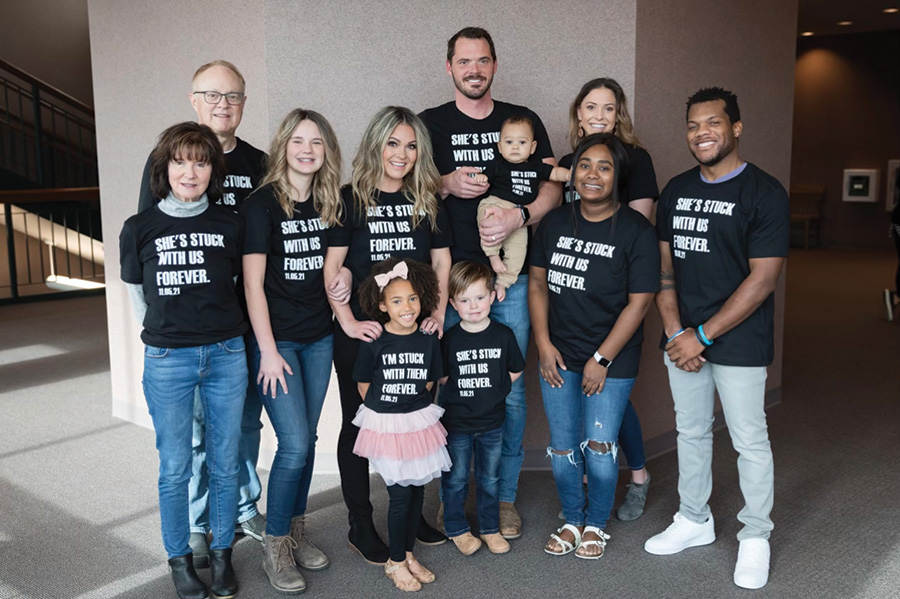 ---
Making life-changing wishes come true
---
One of POET's deepest connections is with Make-A-Wish South Dakota & Montana, a relationship that has spanned at least 20 years.
---
The organization's mission is simple — "Together, we create life-changing wishes for children with critical illnesses," — and it aligns with POET's pillar of cultivating creativity, confidence, and compassion in the next generation by providing support for disadvantaged youth in the
local communities.
---
"We like to emphasize that word, 'together,' because there's no way we could do this without a strong partnership of supporters throughout our territory, a whole community of folks coming together to make wishes come true," said Sue Salter, President and CEO of Make-A-Wish South Dakota & Montana.
---
Since its founding in 1984, Make-A-Wish South Dakota & Montana has granted over 2,200 wishes to children suffering from critical illnesses. Salter clarifies that critical does not always mean terminal and about 70 percent of children served through the program live into adulthood or even overcome their illnesses.
---
Wishes fall into one of five categories: to be something, to have something, to go somewhere, to meet someone, or to give back. The organization hosts an Adopt-A-Wish program, in which a donor is assigned a child and partners to make their specific wish come true.
---
Several members of the POET team regularly participate in the Adopt-A-Wish program, and the company is also a sponsor of the organization's annual golf tournament and Evening of Inspiration.
---
"POET is more than a valued partner; they are stakeholders. When we look at the level of their generosity over the years, it's difficult to express. They get a chance to be directly involved through our Adopt-A-Wish program and see how the family and child are impacted. It's a life-changing opportunity to make a difference for a child," Salter said.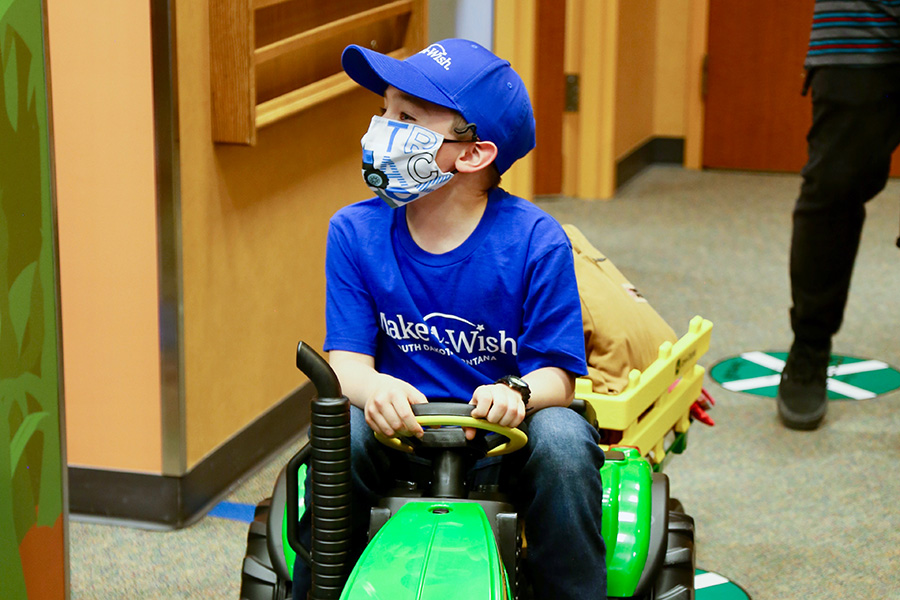 ---
Supporting the safety and well-being of children
---
POET has fostered another meaningful partnership of over 20 years with the Children's Home Society of South Dakota (CHS). The organization, which celebrated its 130-year anniversary in February, has evolved over the years, but its mission has always been the safety and well-being of children. Over time, that has expanded to include adults and families.
---
"The majority of our work is with children who are suffering from abuse, neglect, and domestic violence, but we always want to explain that we're also a mental health provider, and not all the children served here are with the Child Protection System," said Rick Weber, Director of Development for the Children's Home Foundation.
---
The organization operates on a $27 million budget, with the majority of funding coming from government sources. Still, that funding comes up short by about 30 percent, and CHS relies on charitable contributions to meet the remaining need.
---
Weber says that in the 35 years he has been with CHS, the deficit has been increasing steadily.
---
"Government funding is important, but it's always challenged. When I started, we needed less than five percent of our budget to come from charitable support, but it's definitely increasing, " he said.
---
Support from companies like POET is key to bridging that gap.
---
"We are so thankful to friends like POET who are stepping up in a big way. There are lots of challenges in our world today, and it's pretty cool how the business community invests in our kind of work. They sincerely want to make communities better and stronger," he said.
---
In addition to financial support, POET makes an effort to get team members involved and raise awareness in the community.
---
"Their support has come in many ways, from sponsoring fundraisers to supporting the publication of our Christmas children's book. One of their departments got together and brought in presents for the kids at Christmas. Building that grassroots connection to employees is so important because it extends to their families and personal communities, too," Weber said.
---
He emphasizes that POET makes an effort to truly get to know CHS and understand its mission.
---
"They have a huge business, but they take the time to connect, visit, take a tour, and learn about what we're doing," Weber said. "That's a gift in itself when you think about how busy the world is and the demands on everyone's time."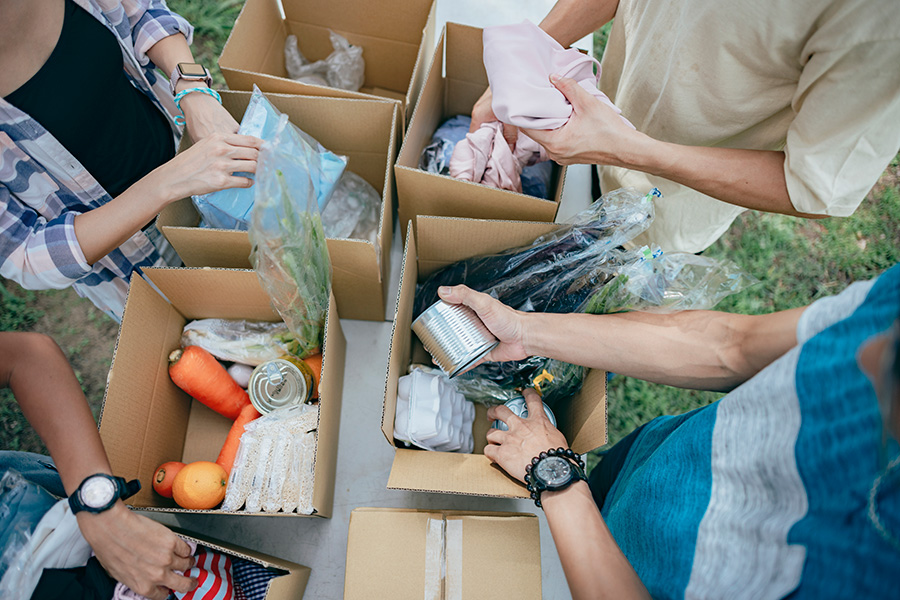 ---
From the enduring corporate sponsorships to the many local partnerships and hands-on volunteer efforts across the vast POET network — including everything from Earth Day park cleanups to Christmas food drives to student mentorship — Christensen believes the introduction of POET Gives Back will only bolster the POET team's generosity in the years ahead.
---
"POET has been very blessed, and we feel deeply that it's our duty to pay those blessings forward," said Christensen. "This initiative enables us to harness the passion of our people and provide the means to channel that passion into action, and I'm very excited to see what we can accomplish together."
---