---
When company culture is grounded in curiosity and a desire to dream big, there's no limit on the impact team members can make. This has been the case at POET since 1987, when founder and CEO Jeff Broin started the company, illustrating that ethanol could make a difference in the world.
---
For the past 33 years, POET, the world's largest biofuels producer, has been building on Broin's dreams by encouraging employees to never be satisfied with the status quo and always contemplate what's next for the biofuels industry. This has cemented POET's position at the forefront of innovation, giving its various teams a good understanding of how to harness ethanol's potential for use across a broad range of products.
---
One of the ways POET seeks to displace petroleum and make the world a better place is through the development of purified alcohol, which is also known as industrial ethanol or industrial alcohol. Currently, everyday products such as plastics, detergents, adhesives, cosmetics and even hand sanitizers are made using petroleum-derived alcohol. But a purified alcohol made from plants is much cleaner and safer for consumers and the environment.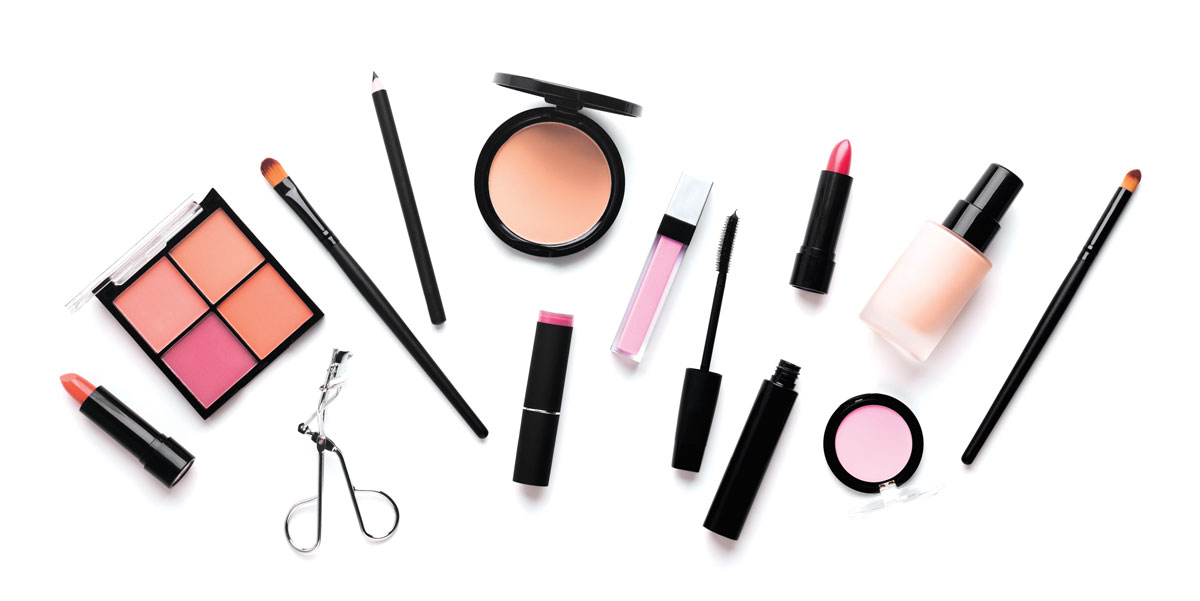 ---
"We're exploring everything we can to displace petroleum," said Matt Reiners, Vice President of Business Development for POET Nutrition. "Whether that's hand sanitizer or the cosmetics that go on your face, we're green and we're renewable, and we work as well as any petrochemical out there."
---
And when the product is made to hit the highest end of the industrial alcohol spectrum — as it is at POET facilities — it's just about as clean as an alcohol can be.
---
Hitting the high end of the spectrum
---
"Purified alcohol is a general term used to describe all alcohol markets between fuel grade and beverage grade," said Adam Hass, Director of Engineering for POET. It is part of a spectrum that includes traditional POET ethanol plants making fuel at one end and distilleries, making a product for human consumption at the other.
---
Along this spectrum are "tens-to-hundreds of specifications," Hass said. These specifications include requirements for things like alcohol-based chemicals, pharmaceuticals and paints. Each market has specific purity requirements that the alcohol, in this case, ethanol, must meet. In turn, each grade requires different processes and garners a different price, based on the purity level required.
---
Products which are intended to come into contact with human skin, like hand sanitizer, must meet higher purity standards for consumer use. The Food and Drug Administration (FDA) requires a pharmaceutical-grade specification (USP) for these types of products whereas fuel grade ethanol does not have the same USP standards.
---
Planning for the future
---
The process to begin production of purified alcohol began in 2017 when POET Biorefining – Mitchell ran some initial production and quality trials. In early 2019, the engineering team began to assess opportunities for adding large-scale purified alcohol facilities to other POET locations. Hass said that by fall of that year, the research team had outlined the process technologies, capital expenditures and operating expenditures to produce purified alcohol at a large scale.
---
POET couldn't have predicted that this knowledge would be crucial in helping protect their friends and neighbors just a few months later, but when a global shortage of hand sanitizer prompted ethanol producers to jump into the purified alcohol market, this knowledge literally saved lives.
---
"That initial work gave some insights into what our current capabilities are and better knowledge on the individual compounds that make up our fuel-grade ethanol," Hass said. This, in turn, helped POET move quickly from producing fuel-grade ethanol to producing a highly purified alcohol.
---
Today, POET is producing its standard fuel-grade ethanol while scaling up to further expand into the purified alcohol market. Right now, three plants are capable of manufacturing hand sanitizer as well as pharmaceutical-grade ethanol for hand sanitizer manufacturers.
---
On October 15, 2020 POET broke ground on an expansion project at POET Biorefining—Alexandria to accommodate the production of purified alcohol. The $25 million investment will lead to the production of 30-35 million gallons of purified alcohol annually beginning in 2021.
---
Additional biorefineries will be also begin producing purified alcohol in 2021. The COVID-19 crisis drove this pivot, but POET's initial research into the market poised POET to be able to respond to the pandemic as quickly as possible to meet the critical demand for sanitizer.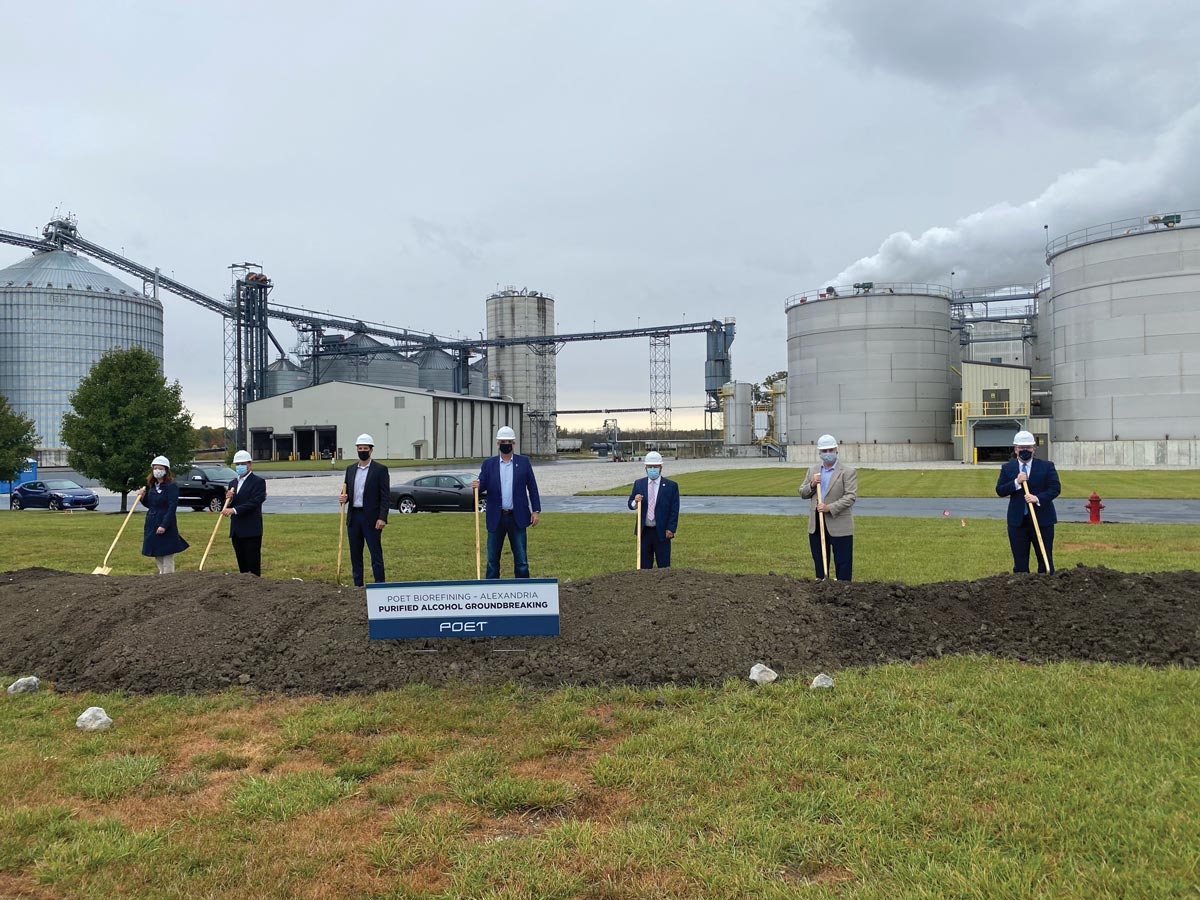 ---
As pure as possible
---
While it wasn't necessary for POET to produce beverage- or pharmaceutical-grade ethanol in the past, as the company dove into creating a product that could be used for a plant-based hand sanitizer, POET knew they wanted their product to be as pure as possible. Not only would this allow them to work with sanitizer manufacturers, it would ensure consumer safety.
---
In March, after just one week of reviewing prior research, retrofitting facilities and conducting trial runs, POET produced a high-quality purified alcohol. This move stemmed from the compassion of team members and the desire to help meet the critical need of hand sanitizers as the COVID-19 pandemic swept across the nation. The result was a high quality product that met pre-pandemic standards of purity.
---
Rod Pierson, Senior Vice President and General Manager for POET Design and Construction, said this commitment to safety is something every team member at POET worked toward, even as they were working around the clock to adapt.
---
"The trials in Mitchell helped us because we had an understanding of how close we were to reaching the needed specifications," he said. "Some of that work gave us an understanding of where we were and where we needed to be to meet USP standards. This allowed us to meet the requirements faster."
---
Although POET wanted to put its research to the test quickly, Pierson said that safety was a top concern.
---
"We maybe didn't get material on the market as fast as others, but we made sure we were doing things correctly," he said.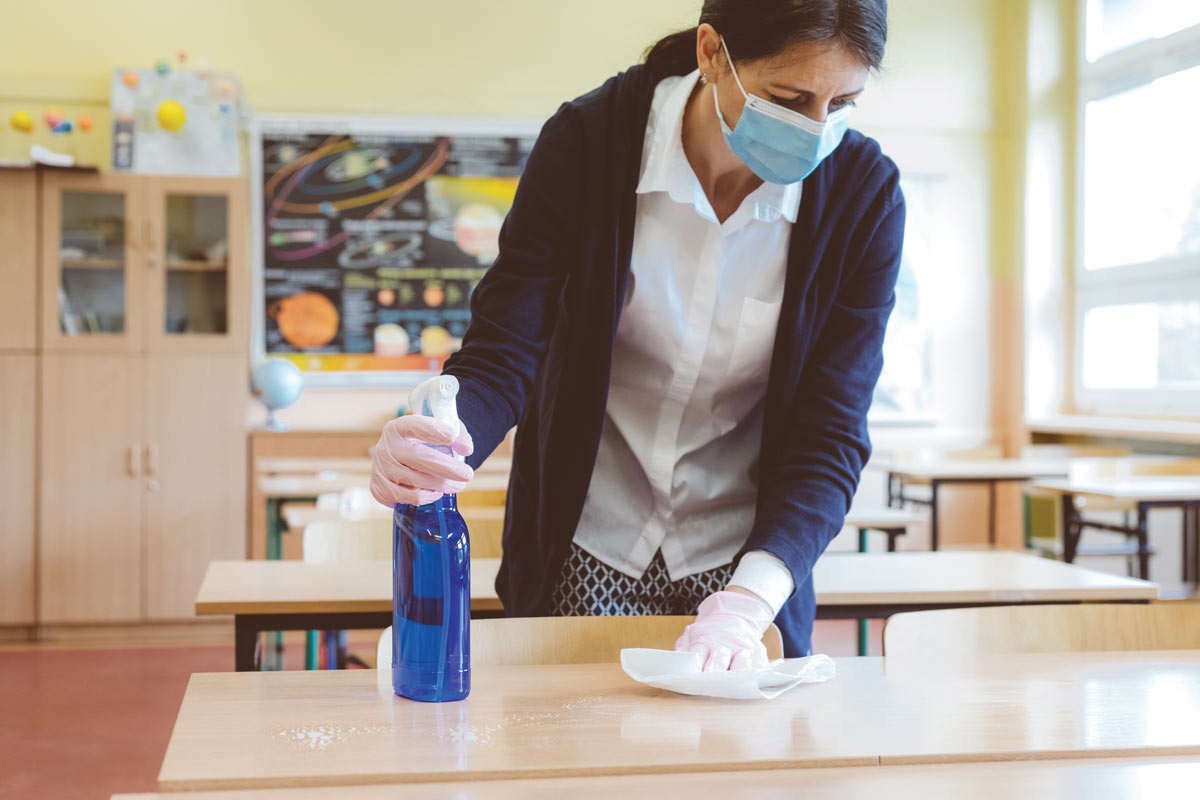 ---
Looking to the future
---
Although POET's venture into purified alcohol is a win for customers who desire a greener, cleaner, petroleum-free product, it's also a win for the whole world, says Darin Cartwright, Vice President of Trading and Development.
---
As the company enters more purified alcohol markets, "farmers working with POET will have access to local innovations that can take their crops farther," he said. "Companies will have more opportunities for petroleum-free products. Outside the U.S., it means more opportunities for customers to connect with a product that is more sustainable, more economically sound and safer."
---
Reiners agrees with Cartwright's assessment, noting that a large part of POET's work is about creating opportunities for people and the world.
---
"The entire world benefits when the agricultural sector becomes a greener, leaner machine. It will probably benefit us right now in the high-purity alcohol world with hand sanitizer, but consumers as a whole are demanding products made from more renewable sources."
---