---
Seeds of Change — POET's nonprofit organization dedicated to "transforming education, agriculture and environmental conditions worldwide" — has new names for its projects under the Seeds of Change umbrella. Those projects are now known as Mission Hope, Grow and Breathe.
---
Seeds of Change is still supporting the same initiatives, but the new names reflect a more streamlined approach that unites the projects under the organization's name.
---
"While each word is associated with a particular mission, each one also encompasses everything that we promote within our projects," says Alicia ElMamouni, Director, Seeds of Change Foundation.
---
Mission Hope (formerly Mission Greenhouse): Travellers' Oasis Centre (TOC) in Kenya and Kakuswi School for the Deaf in Kenya
---
Mission Grow (formerly Mission Greenfield): Agricultural projects in Kenya with Farm Input Promotions – Africa (FIPS)
---
Mission Breathe: Cookstove subsidies for biofuel stoves in Haiti
---
SEEDS OF CHANGE VISITORS FROM KENYA
---
Partners from Seeds of Change projects in Kenya visited POET headquarters in August for a week of strategy meetings and discussion with Seeds of Change Foundation board members Jeff and Tammie Broin, Miranda Broin, and Dan Loveland.
---
The strategy meetings were a great opportunity for the groups in Kenya to share information with the board about potential collaboration in country, as well as present sustainability plans to expand the initiatives and impact more people.
---
"Because we conduct the projects in Mission Hope and Mission Grow from such a long distance, the little time we get with our partners is always so valuable," said Miranda Broin. "The updates we received were uplifting and motivating for all of us. So much progress has been made in such a short time, and I think I can speak on behalf of everyone involved in Seeds of Change when I say that we are eager to see how much change will take place down the road. We have a lot of opportunity to do great things in Kenya and, we hope, around the world."
---
Mission Grow and Mission Hope partners gave project updates to team members during Lunch and Learn presentations. Previous participants in Mission Hope also met for a reunion. The week also provided the opportunity for the Kenyan partners to visit POET – Emmetsburg and Project LIBERTY in Emmetsburg, Iowa.
---
Mission Grow partners on the ground Paul Seward and David Priest with FIPS-Africa shared more of the remarkable transformations that are happening by introducing simple agricultural changes to farmers in Kenya. Through Mission Grow, Seeds of Change has been able to reach more than 425,000 individuals.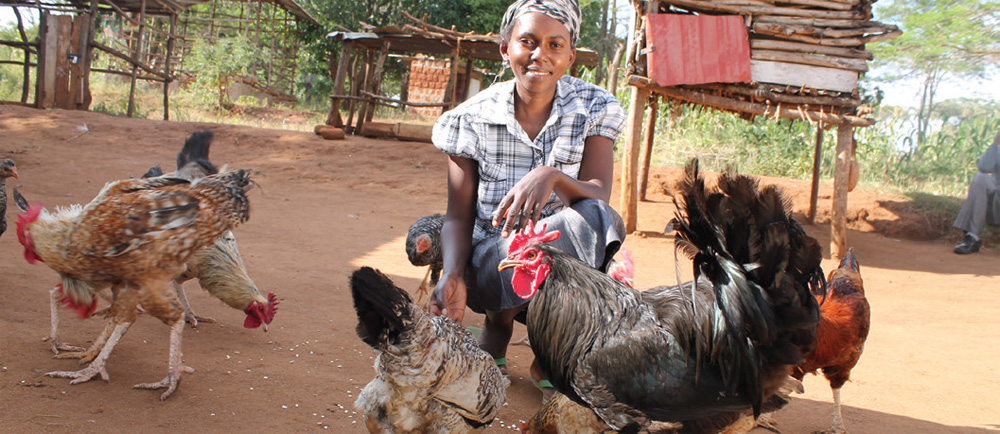 ---
Seward reviewed the critical core values of their process, and discussed how they have refined their approach over the past 15 years. "There's no textbook for what we're doing. We're developing a page every day," he said.
---
Priest gave stories of how Mission Grow has improved farmers' lives by introducing seed varieties suitable for the climate, improving tillage and planting techniques, and teaching grain storage methods, all of which typically result in a surplus of food each season.
---
The program also has helped farmers diversify their revenue streams by owning livestock and small animals such as chickens.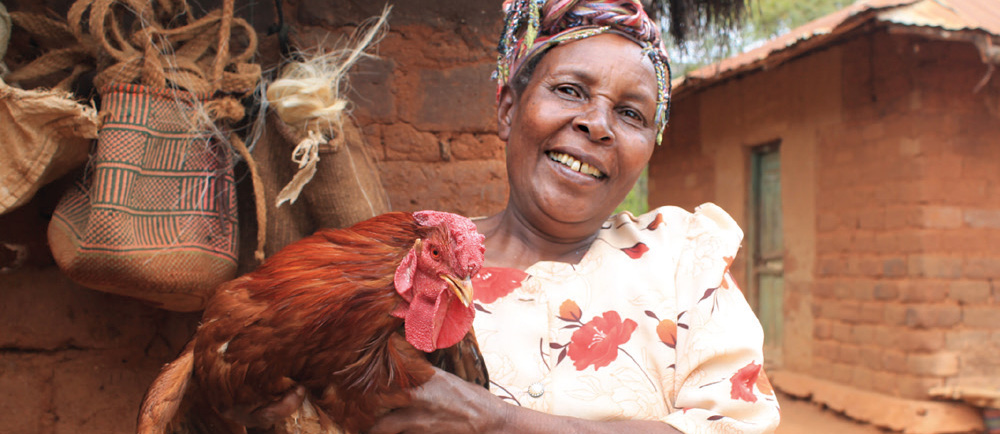 ---
Priest told the success story of one woman who proudly declared, "I am now a woman who owns a cow," which in Kenya means that she is a moderately wealthy person.
---
While Mission Grow partners are making progress, they are still constrained by funding in order to scale the work and reach more farmers, both Seward and Priest reiterated.
---
David Mutia, the son of Travellers' Oasis Centre (TOC) founders Esther and Shadrack Muiu, discussed updates on Mission Hope. He shared about the vision of the school and how they plan to reach increasing numbers of young, vulnerable women in Kenya.
---
He discussed how his mother's passion for education prompted her to establish the school in order to help young girls find hope.
---
Mutia shared the progress made at the school, including building a new dormitory. "I would like to thank you for the impact you've made on TOC," Mutia said.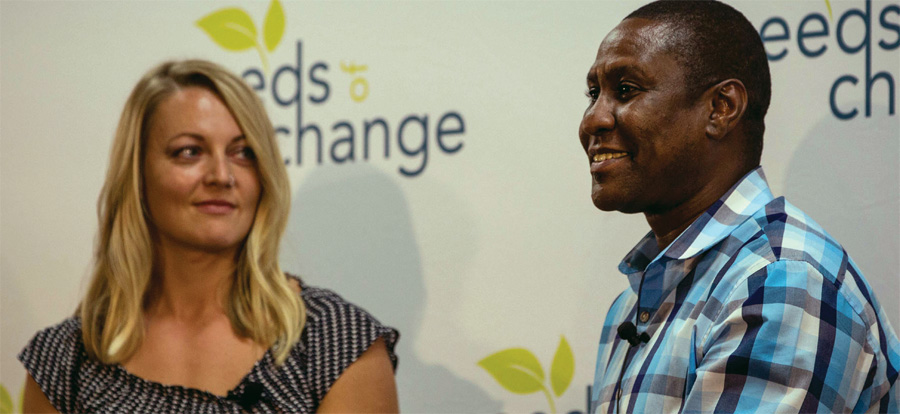 ---
Since solving some of the infrastructure concerns at TOC, they've been able to "focus our energies on the emotional state of our children," Mutia said. "For a lot of them, the school is the first place they find stability and security and belonging."
---
He shared the vision for the school's future, including establishing technical training, and discussed examples of how girls are being empowered through the education they receive at TOC.
---
"Through programs like these, girls are learning, 'I can be a doctor. I can be a CEO,'" he said.
---
He gave the example of Stella, a former student who now has a successful law practice and has educated five of her siblings and two of her children.
---
"The majority of girls have transformed their lives," Mutia said.
---