---
On the Instagram page for San Francisco-based Vogmask, a model relaxes in a forest beneath an umbrella. She's wearing an air-filtering mask that features alternating shades of green in a pattern of pine trees.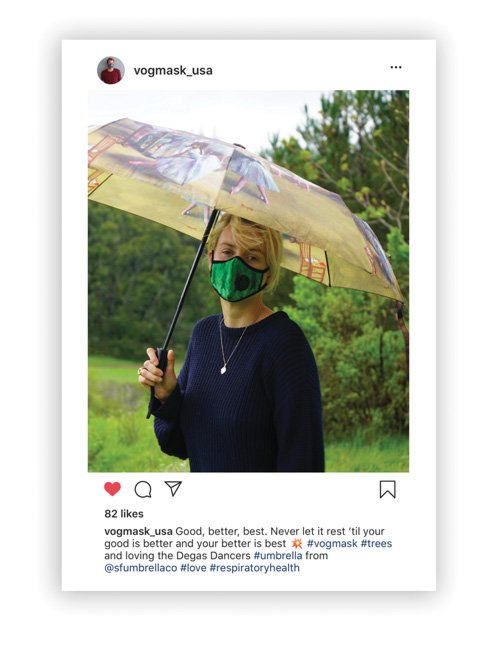 ---
This is fashion in the modern world, where rising levels of air pollution are now matched by a rising public awareness of its devastating effects. Vogmask, maker of the "original stylish filtering respirator," fills a sad but important need in our world: protection from the very air we breathe.
---
Air pollution is a growing problem across the world, and new research shows that its effects are both larger and broader than we've ever known. But while we cope with the world as it is today, there is hope for a better future by replacing more toxic chemicals in our fuel with cleaner-burning biofuel.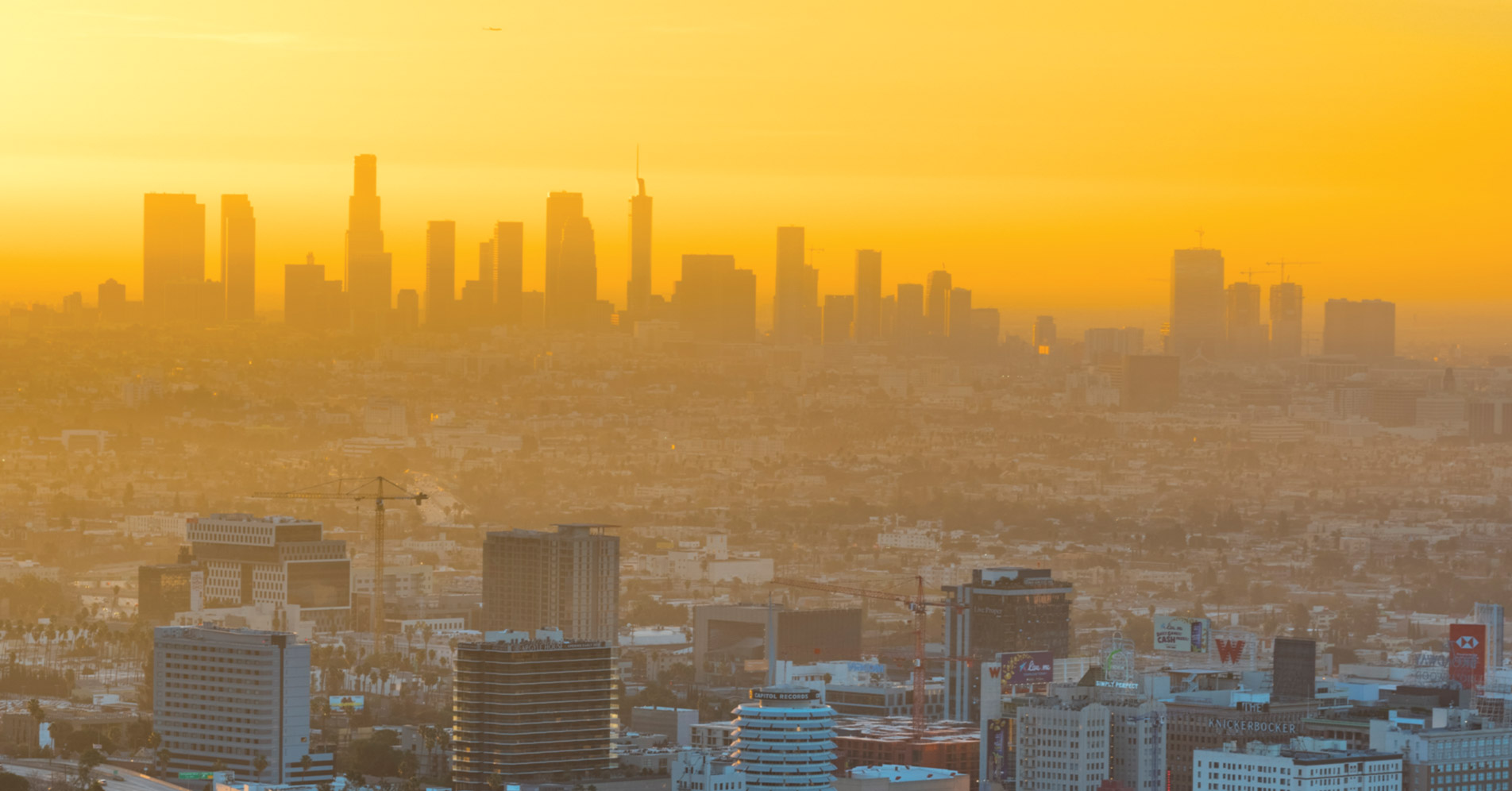 AIR POLLUTION ON THE RISE
---
The State of the Air report, released in April by the American Lung Association, reveals an increase in air pollution, particularly in the number of high days of ozone and particle pollution in US cities. This is an about-face from a three-year trend of improvement.
---
According to the report:
---
• More than four in 10 Americans live in counties that have monitored unhealthy ozone and/or particle pollution.
---
• 141 million Americans live in counties that received at least one "F" for unhealthy air, an increase of 7 million people since last year's report.
---
• Climate change is a big part of the problem: the three years covered ranked as the hottest years on record globally.
---
According to Robert Moffitt, Communications Director for the Clean Fuel & Vehicle Technology program for the American Lung Association of the Upper Midwest, the Clean Air Act has had a positive impact on our air quality. "We'd be in real trouble without it," he says. However, vehicle exhaust is now one of the biggest culprits in air pollution. "It's the fact that we have more and more vehicles on the road, and in many cases it's the congestion, they're sitting there idling on the road," Moffitt says.
---
These problems are not limited to cities. People who think a rural life makes them safe from the effects of air pollution can take note of a new study from the National Parks Conservation Association (NPCA).
---
According to their research, 96 percent of our National Parks are "plagued" by air pollution. The effects are varied, from unhealthy air to haze pollution to soil and water impacts that hurt sensitive species and habitat. Theresa Pierno, President and CEO for NPCA, says the public is unaware of the pollution issues facing nearly every one of America's 417 national parks.
---
"When people think of iconic parks like Joshua Tree or the Grand Canyon, they think of unspoiled landscapes and scenic views. I think they would be shocked to know that these are actually some of our most polluted national parks," she says. "Air pollution is also posing a health risk to some of the 330 million people who visit our parks each year, as well as the communities who surround them."
EFFECTS ARE WORSE THAN WE THOUGHT
---
Previous estimates of the effects of air pollution have been startling. The World Health Organization (WHO) has estimated that air pollution leads to 4.2 million premature deaths per year.
---
But researchers with the European Society of Cardiology say the effects of air pollution have been underestimated. In fact, air pollution causes twice as many deaths from cardiovascular diseases such as heart attacks and strokes as it does from respiratory diseases.
---
"The link between air pollution and cardiovascular disease, as well as respiratory diseases, is well established," says Professor Thomas Münzel, of the Department of Cardiology of the University Medical Centre Mainz in Mainz, Germany. "It causes damage to the blood vessels through increased oxidative stress, which then leads to increases in blood pressure, diabetes, stroke, heart attacks and heart failure."
---
According to their modelling, air pollution causes 8.8 million deaths each year worldwide, more than double the previous estimates.
---
"To put this into perspective, this means that air pollution causes more extra deaths a year than tobacco smoking, which the World Health Organization estimates was responsible for an extra 7.2 million deaths in 2015. Smoking is avoidable but air pollution is not," Münzel says.
---
Outside of the more clear-cut health effects, the air you breath might also be affecting your mood. Experts at Massachusetts Institute of Technology say they've seen a correlation between levels of air pollution and happiness. Researchers tracked the daily levels of air pollution in Chinese cities and compared it to the real-time mood expressed by those residents on social media. Results showed the emotional cost of pollution, with people expressing more negative emotions when pollution levels were high.
BIOFUELS MAKE A DIFFERENCE
---
Moffitt, with the American Lung Association, says he regularly gets the question "How can one person make a difference?"
---
His answer: Use more biofuel.
---
"The choice we make at the pump can really make a dramatic difference. If we get more people doing that, that will have a dramatic impact on our air quality and our health," he says.
---
Recent work at the University of California – Riverside Center for Environmental Research and Technology demonstrates the value of biofuels in combatting air pollution. That study tested five vehicles equipped with gasoline direct injection engines with eight fuels containing different levels of ethanol and aromatics, the petroleum-based octane enhancer that ethanol typically replaces.
---
Georgios Karavalakis, PhD, at UC-Riverside was the lead investigator for this study. He said one of the most compelling results was the impact of ethanol on secondary aerosols/secondary particulate matter (PM).
---
"In general, when you add more ethanol, we observed a drop in secondary aerosol formation, and with an increase in aromatics, higher secondary aerosol formation," he says.
---
This is significant because secondary aerosols could have a greater impact on public health than primary PM emissions, Karavalakis says. Secondary aerosols are created through photochemical reactions in the atmosphere.
---
"Secondary aerosol significantly exceed, by orders of magnitude, primary PM," Karavalakis says.
---
Tom Darlington, President of Air Improvement Resource, Inc. based in Chelsea, Mich., also helped with the study. He noted that the data showed ethanol reduces carbon monoxide and does not raise levels of NOx, which contribute to ozone formation.
---
"Overall PMs will come down, and carbon monoxide will come down, and that will help lower ozone levels," he said.
---
Steffen Mueller, PhD, Principle Economist with the Energy Resources Center at the University of Illinois at Chicago, looked at the impact of biofuels on the cancer rates of citizens in five cities: Beijing, Delhi, Mexico City, Seoul and Tokyo. He found that by reducing the toxic chemicals in gasoline, ethanol can reduce the number of cancers caused by those chemicals. For instance, E10 fuel reduced benzene-related cancers by 20 percent or more. E20 reduced it by more than 30 percent.
---
"Within aromatics there are a lot of toxic compounds, and a lot of them are well understood to be carcinogenic," Mueller said. "This is for people to understand that ethanol can really help reduce cancers and therefore should be adopted internationally."
THE PROBLEM IS NOW; THE SOLUTION IS HERE
---
The data is clear: No matter where you live, you are affected by air pollution, both physically and mentally. By using more biofuels, you can lessen those effects.
---
Moffitt is based in St. Paul, Minn. He says the American Lung Association there has been working 20 years to help get the word out about ethanol and biodiesel blends. He's proud of the more than 400 E85 stations in the state as well as the growth in E15, which is now in more than 300 stations in Minnesota.
---
"The E15 fuel, 88 octane fuel, has really taken off," he says. "Once people try it, they usually come back to it."
---
That growth must continue, both in the U.S. and abroad, to reverse the dreadful impacts of air pollution.
---