---
Over the past 20 years of biorefining leadership, POET has assembled the industry's strongest team of engineers, scientists, financial analysts and more – people who share the company's core values and pride in everything they do.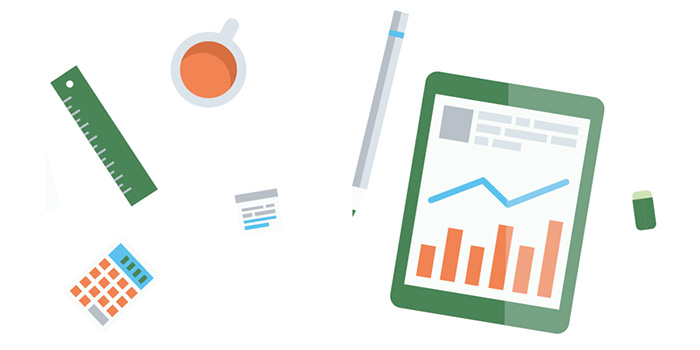 ---
It's these people that make POET strong. They're accomplishing great things – for the ethanol industry and for America.
---
We have featured a group of POET plant team members throughout the last several issues of Vital. In this issue, we'll be focusing on those in administrative roles.
---
With duties that go above and beyond their official job description, these are the people that truly keep POET going strong.
---
DOING WHATEVER IT TAKES
---
The first person you'll see when you walk into the POET Biorefining plant near Glenville, MN is Jenni Hanna.
---
For 18 years, she's been the smiling face that greets plant visitors, farmers, board members and fellow employees.
---
"I love to be where the people are," she says.
---
Officially, Hanna's the plant's Accountant. But her role expands far beyond that.
---
She juggles the schedules for the plant's managers. She works with the board of directors. She organizes the plant's charitable efforts. She plans employee events.
---
And those other duties as assigned? Well, nobody has to ask her twice.
---
"If they need someone to pick up a broom or paint or whatever else needs to be done, I'll do it."
---
She's been told she's the glue that holds everything together in Glenville. "But I think that phrase gets overused a lot."
---
Hanna just does what needs to be done.
---
"I love that every day is different," she says. "I love our team members. I love what our industry is doing."
---
CONNECTED TO THE COMMUNITY
---
Brett Patrick is a details-oriented, by-the-numbers kind of guy.
---
From payroll to accounts payable and everything in between, Patrick, Controller for POET Biorefining – North Manchester, IN, is responsible for full financial reporting and cash flow management activities. It's a role he's embraced in the last two years he's been on the job.
---
But he's just as happy on his family farm, getting his hands dirty while helping out in the fields whenever he can. With his ag background, Patrick can easily relate to the farmers and producers he regularly works with at POET.
---
"I enjoy talking to farmers, so I try to make sure I get out to our receiving building a couple times a week as they dump corn," he says.
---
It's not just good conversation, however. Patrick says it's also about supporting farmers economically – and keeping them growing.
---
That's important to the future of family farms – his and his neighbor's. And it's important to the country. "Long-term, whatever we can do to get away from foreign oil is definitely rewarding," he says.
---
MAINTAINING POET'S MOMENTUM
---
Some days, you'll find Mark Borer wearing a suit and tie, lobbying on behalf of the ethanol industry in Washington, D.C.
---
Other days, he'll be in jeans and work boots, helping people shovel in the plant back home in Leipsic, Ohio.
---
They're two dynamically different roles, Borer admits. But as General Manager of POET Biorefining – Leipsic, it's all in a day's work. "And that's what makes it such an interesting job," he says.
---
Borer came to POET in 2007, just as the Leipsic plant, the 28th constructed by POET, was being built. After initially building the team, he's kept the momentum of POET's initiatives going.
---
"Last year, we produced a record number of gallons," he says. "With everybody moving in the same direction, we continue to refine, improve and get more out of the plant."
No matter what he's wearing, Borer is committed to making a difference – locally in Leipsic and for the entire country.
---
"There's no doubt in my mind that we're helping to positively impact the local economy," he says. "But beyond that, we're doing something that I believe is great for the nation – from an economical and environmental standpoint. … It's good to be working toward something you believe in, and clearly, that's the case here."
---
WORKING TOGETHER IS BETTER
---
POET team members all aspire to live by the Golden Rule. It's a philosophy that's repeated over and over again throughout the company.
---
Whether she's helping her co-workers or customers, Natalie Piehl, Accountant at POET Biorefining – Mitchell, SD, considers the Golden Rule in everything she does.
---
"I strive to treat everyone how I want to be treated," says Piehl, who has worked for POET since 2006. "That's just how I work."
---
Piehl crunches the numbers for the farmers who sell their corn to the production facility, and she makes sure they get paid correctly and promptly. Through careful checks and balances, she's accountable for reconciling the books on a daily basis.
---
But she also makes sure she's available to help her co-workers. "We all back each other up," she says.
---
And it doesn't stop with her administrative colleagues. Piehl is happy to lend a hand wherever she's needed.
---
"If the guys in the grain building need something from me, I'm going to help them," she says. "We all have to work together to get the job done."
---
PART OF THE TEAM
---
Kari Casper wears a lot of hats at POET Biorefining – Big Stone, SD.
---
As Membership Coordinator, she's responsible for communicating with the plant's 970 member shareholders. Sometimes, it's an individual phone call. Other times, it's a meeting agenda. Still other times, it's a mass mailing. Casper does whatever it takes to get the message out.
---
But Casper doesn't stop there. If there's a job to be done at the plant, Casper will do it. From answering the phone to ordering office supplies to running to the post office for mail, Casper's got it under control.
---
"Team members here aren't just co-workers. They're friends," Casper says. "I enjoy the people I work with. So when you have that kind of relationship with the people you work with, helping them out is easy."
---
TYING IT ALL TOGETHER
---
It takes an amazing team, comprised of individuals with various skills and areas of expertise to make POET the unique company that it is. We've enjoyed introducing you to our everyday heroes who show up to work every day determined to create and innovate in ways never thought possible. It's the dedication of these team members who will keep POET running smoothly for decades to come.
---