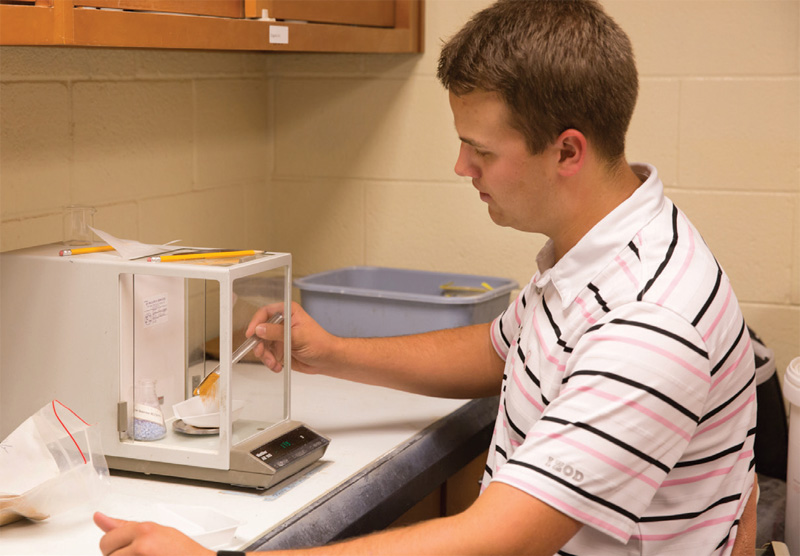 ---
After a summer internship at POET's animal feed division, Kirby Krogstad has become — if he wasn't already before — a champion for the effectiveness of Dakota Gold, POET's brand of dried distillers grains with solubles (DDGS), a high-quality livestock feed.
---
And now — in a dream world scenario for the summer 2018 graduate of South Dakota State University (SDSU) — Krogstad is building upon the knowledge gained during that internship as a graduate student in dairy nutrition at the University of Nebraska-Lincoln (UNL).
---
He is stepping into a graduate program with strong connections to POET. Krogstad's advisor at UNL has worked on research projects for POET for the past several years. "We've worked on how much fiber in Dakota Gold is digested, and how do we characterize that for dairy nutritionists in the real world," says Paul Kononoff, Ph.D., Professor of Dairy Nutrition and Dairy Nutrition Specialist at UNL. Overall, Kononoff's research focuses on methane production of cows and the animal's energy utilization. This research is used to determine the effectiveness of animal feed products from an energy standpoint. POET also has sponsored Kononoff in sharing his research with the industry through several talks.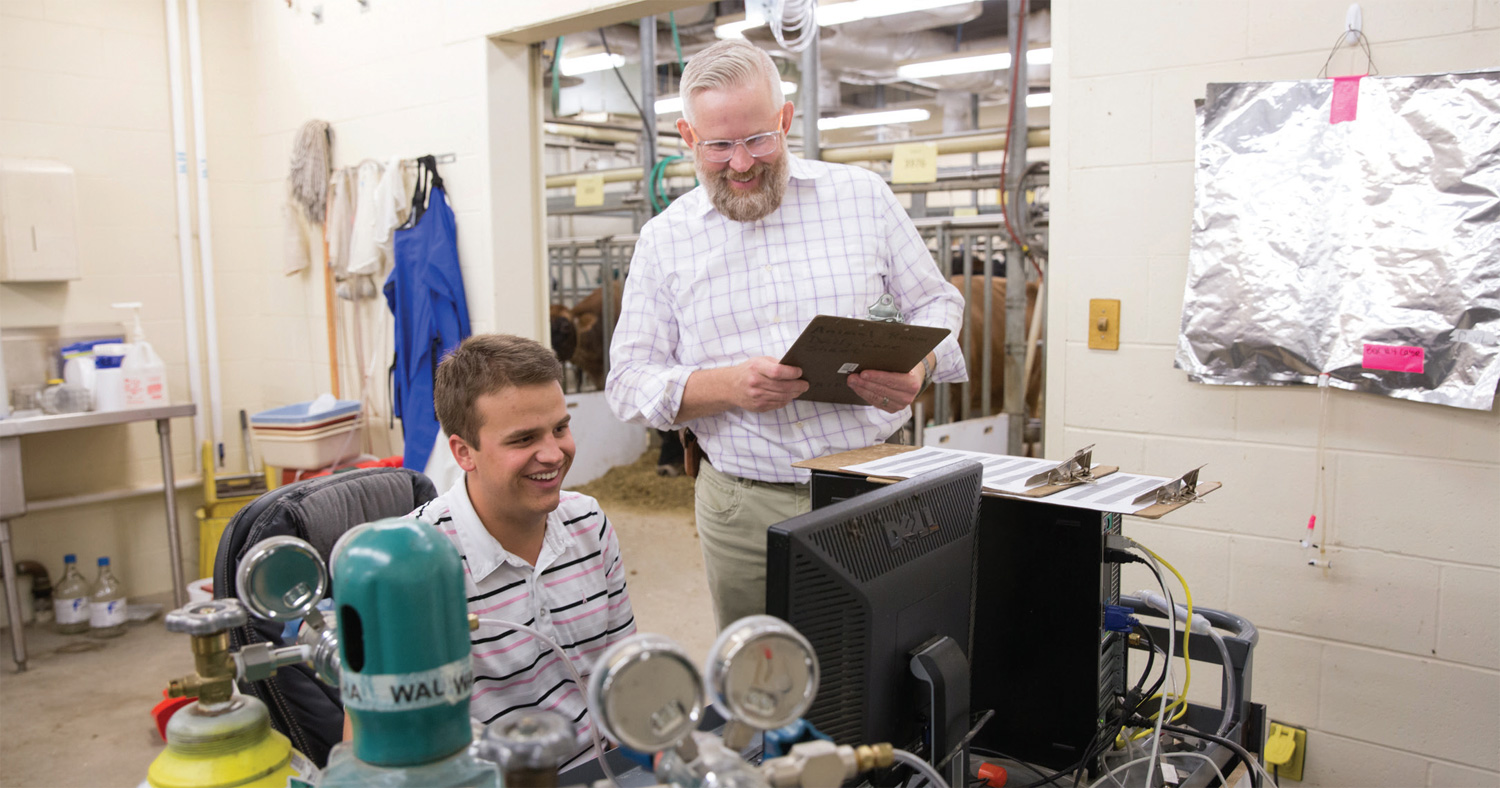 ---
Thanks to his summer internship, Krogstad has gotten a head start in his graduate work that began this fall. Krogstad says the POET internship was invaluable to gain a better perspective of the ag industry and to lay a foundation of knowledge about the academic literature in the field of animal nutrition. He's also gained experience using specialized software that devises inputs for dairy and nutrition models, a skill he'll implement during his graduate work.
---
"At school I had a good idea of what was in distillers grains and how it's included in diets, but I now have a better perspective about the whole industry, how POET is different, and how our product is different because of the BPX® process," Krogstad says, referencing POET's patented dry-mill production process that distinguishes its products.
---
In the field of animal nutrition, nutritionists evaluate the nutrients of different feeds or ingredients and then use this information to formulate diets that meet the animal's nutrient requirements. Krogstad spent his internship investigating the nutrient profile of ethanol co-products. Krogstad's approach also included an economic evaluation that would help producers reduce feed costs and improve profitability.
---
"Academia always evaluates performance, but they rarely tie in the economic standpoint," Krogstad says. "We have a good idea of what distillers grains will do when we feed it to a cow, but what about the optimal economic rate? What's going to help the farmer make the most money? That was our goal," Krogstad said.
---
Kevin Herrick, Ph.D., Technical Services Director of Nutrition, POET, advised Krogstad's summer internship. He says the work with Krogstad this summer provided relevant information that will help to demonstrate the value of Dakota Gold to potential customers.
---
Herrick says it's invaluable to have had an intern at POET who is continuing to work in the animal nutrition field. "It's great to have another proponent in the industry. After Kirby graduates, he'll grow in the industry or academia and will be a big proponent for DDGS," Herrick says.
---
At UNL, Krogstad will be working with Kononoff on further characterizing the components of distillers grains.
---
Herrick says there's great value for POET in working with UNL and Kononoff. "There aren't too many researchers looking at DDGS right now," Herrick says. "Paul is well known in the industry; he has a lot of credibility. It's a nice partner to have from that perspective."
---
Herrick also points to Kononoff's facilities at UNL as an additional benefit. Kononoff's unique laboratory setup includes chambers with the capability to do live animal testing on cows. "There aren't too many labs that do his type of research in addition to the DDGS. It makes it a nice addition and a natural fit for us."
---
Krogstad, reflecting on his internship experience at POET, appreciates the level of contribution he was able to bring to the company. " I was contributing to the team because they gave me the opportunity to do that. I had the opportunity to meet with a lot of people."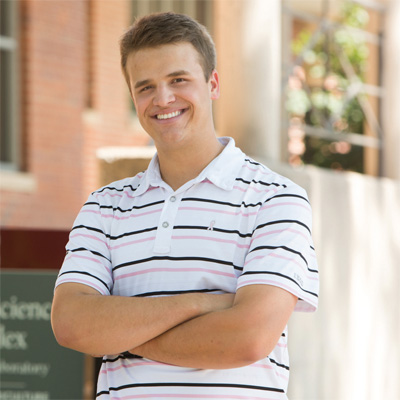 ---